Thursday Pro Paintball Rumor Report
Today's paintball rumor report features the latest from the NPPL including first mention of the new pro teams names, as well as news on Frankfurt Syndicate and GoG paintball.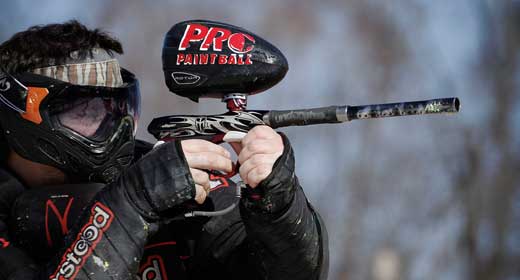 Frankfurt Syndicate is rumored to have picked up Justin Cornell from Edmonton Impact for the 2011 Millennium Series.
The NPPL is rumored to be locking the 7-man Pro Paintball division at 16 teams this year. With that in mind the following new pro teams are confirmed to be joining the league;
Hollywood Catastrophe, captained by Clark Williams and rostered by Bob Valcony, Jason Wentworth, Kyle Downey, Kennedey Taylor, Tyler Woodcomb, Chris Clemmons, Devin Upshire, Jack Underwood, and Queshon Phillips.
Portland Uprising (the guys from PBRack), featuring Tommy Tucker, Aaron Ormord, Jacob Stewart, Ryan Tucker, and Franky Avent.
Seattle Thunder, a team fielded by former Naughty Dog Corey Field. No reports on the roster yet but we expect to know more in the next week or so.
NPPL is continuing to develop their player database system. For 2011, the database will be rebranded as the NPPA, eerily similar to their competitor the APPA. One of the big features of this new iteration is that players will be able to check in via barcode scanning by the Apple Iphone. A beta/testing version of the site is online at www.NationalPaintballPlayers.com.
There is another rumor floating around that former D2 team Miami Devious is picking up players and trying to make a name for themselves in the pro bracket. We are not sure how they will fit in with the NPPL limiting the division to 16 teams.
CPX Paintball Park will be running a paintball program for the 2011 season. According to sources familiar with the matter, they plan to field teams in divisions 1 through 4 in PSP and possibly NPPL. Check out this thread on PBNation for further details.
Last but not least, Canadian Distributor PBL has inked a deal with GoG paintball (Smart Parts 2.0) to be the exclusive provider of the GoG line of paintball products and accessories. Read the official release on PBL's website.
Featured photo by JRGPhoto