The following is a guest post by Tommy Tucker of PBRack/Team USA who recently competed in the PALS event #2.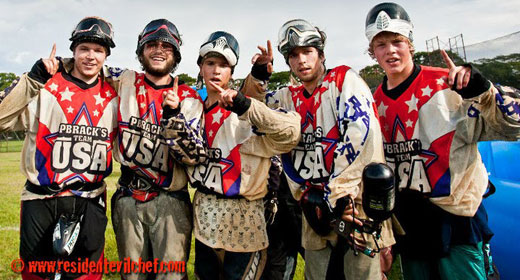 The 2nd leg of the PALS event was just recently held in Clark City, Philippines. We sent over a PBRack team playing under Team USA, rolling up to the tournament you could tell they want to promote paintball in Asia in a positive light. The tournament commenced with country anthems, the president of the Philippines advisor or something to that sort giving the opening announcements. Followed by a free buffet for the teams, while they held a demo match between Team Datis- Iran and Team Epic- Japan.
[vimeo]https://vimeo.com/14785917[/vimeo]
It was surprising to see how progressed the level of play is in Asia, I would compare it to be close to the Millennium D3-SPL level. The tournament format and the reffing were spot on, teams played tough in Division 1. The Philippines is a really unique place, the people are really friendly, the ladies are everywhere and the beer is cheap. Overall the tournament was a really rad experience, they still have a few things to get in line before they'll be drawing teams from North America (prize package wasn't as advertised) but if you want a fun tournament to play in a foreign land the PALS events are worth looking in to.
Division 1 Results-
1st- Team USA by PBRack
2nd- STK- Australia
3rd- Team Datis- Iran
4th- Xtioneers- Malaysia
-Tommy Tucker