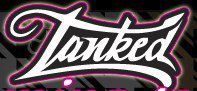 Tanked fans rejoice, you can finally get those pants you have been waiting for. Yesterday we received word from Michael Arroyo of Zephyr Sports that they are going to be handling the exclusive distribution of the Tanked line up. Apparently the company will be offering a complete line of customizable jerseys and soft goods. Zephyr will have the entire line of 08/09 wear for sale at PSP World Cup.
For those that can't remember, Tanked is the German company that had Marcus Neilsen as their front man at the 2007 HB event. Word has it both parties have since split ways and Tanked is pressing forward with an emphasis on high quality/heavy duty. Jersey Authority, Aftermath, and Ryan Greenspan are all repping the gear.
Update: You can check out the press release HERE.