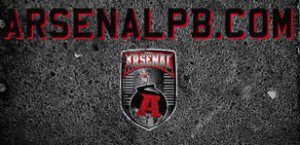 John Snyder, the former owner of DC Arsenal & Cobra Command (paintball park), has just been accused of defrauding investors some $2.4 million dollars. Readers commented in our chatbox that John, while unable to pay vendor bills, was giving his team money to gamble, and, among other things, paying for houses for team members. For the record, Tom Fore, current owner of DC Arsenal, is not associated with John Snyder or his shenanigans.
As posted on BizJournals
Federal prosecutors accused a Souderton, Pa., man of defrauding people of $2.4 million through loan and investment schemes between 2003 and 2007.

John William Snyder, 41, who managed a paintball business in nearby Hatfield calledCobra Command Inc., was accused in a criminal information Monday of falsely claiming to have access to millions of dollars in off-shore bank accounts to induce his victims to loan him money. Snyder, prosecutors said, also falsely claimed that he could sell an interest in Cobra Command and paint ball equipment in which he had no ownership interest. He is charged with three counts of wire fraud.

Snyder's lawyer, Catherine Henry of the Federal Defenders Office for the Eastern District of Pennsylvania, could not be immediately reached for comment.