Pro paintball photographer Gary Baum (Paintball Photography) did a bit of recon yesterday in West Los Angeles. Gary dispatched his UAV and snapped a really awesome photograph of the new paintball park that was designed for the CallofDuty.com/xp by Activision.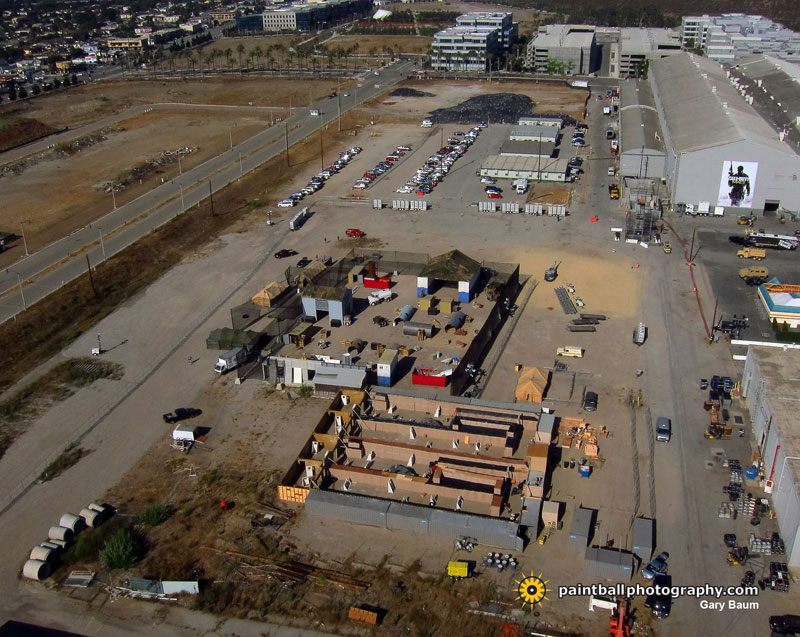 The new paintball field was built by Activision. Several paintball companies were involved in the production including Empire Battle Tested who provided Omega Paintball Guns, Guerrilla Air who supplied air systems and Gen-X Global who supplied vests and paintball goggles.
Special thanks to Gary at Paintball Photography for capturing this great paintball photo!
The event is taking place over the weekend and will feature tons of great action and live music from popular musicians such as Dropkick Murphy's and Kanye West. Tickets to the event are $150.00 and include access to both Friday and Saturday's festivities. If you are in the area we highly recommend you stop by the event and play paintball and or try out the latest Call of Duty video game. Lots of celebrity appearances are said to be in the works as well as several tournaments for players to compete.
Activision will be streaming live footage and match progress at CallofDuty.com/XP all weekend long. If you are not able to take part in the festivities, the live streaming video feed is a great way to catch some of the action.