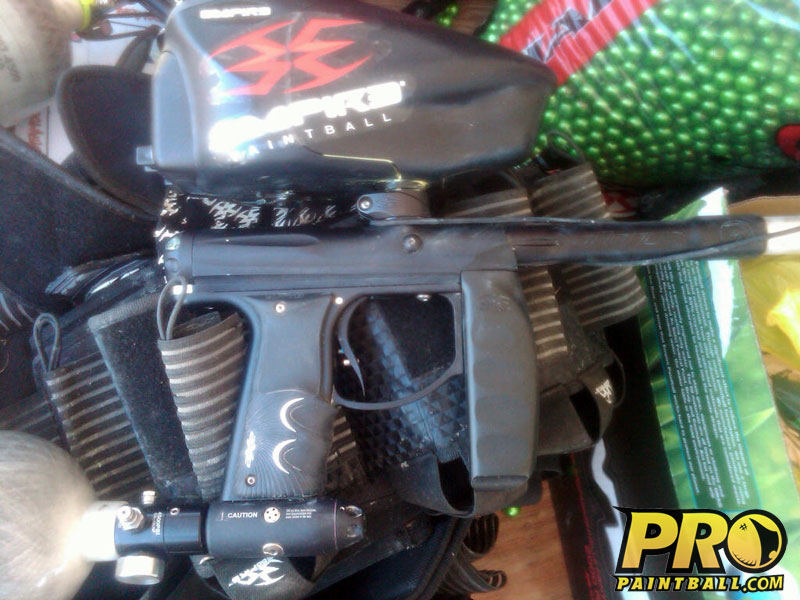 ProPaintball entered a division 1 team into the recent NPPL 2011 Surf City Open. Between games, several of the team members here at ProPaintball had the opportunity to sit back and watch as the pro's geared up for their games. Its no secret that major paintball companies such as Empire Paintball (sponsors of Dynasty, Infamous, XSV, Legend, Vendetta) and Dye Precision (sponsors of Ironmen & Damage) utilize their pro teams to test out new paintball gear such as guns, loaders, packs and other playing gear. These companies test new products with pro teams to insure their products pass the litmus test — Are they easy to use? Do they hold up in extreme situations?
With that in mind, we watched several of the pro teams suit up and prepare their equipment for battle, hoping to catch a glimpse of something good. Rumors were circulating that Empire has been prototyping a few new features for the AXE paintball gun and we've been digging for details. We recently reviewed the Empire AXE and were very impressed with the guns performance. As luck would have it, a pro player on an Empire Paintball team walked by and set his gun down on his teams table while he reloaded his pods. At first glance his gun looked like a normal Empire Axe, however, closer inspection revealed this was not your typical axe and we pulled out the handy dandy blackberry to snap some quick photos.
These are the new features we noticed being tested;
Low-rise feedneck
Finger-Grooves in the front grip
OLED board
Joy stick in the grip to manipulate OLED board
Revised Empire Prophecy Loader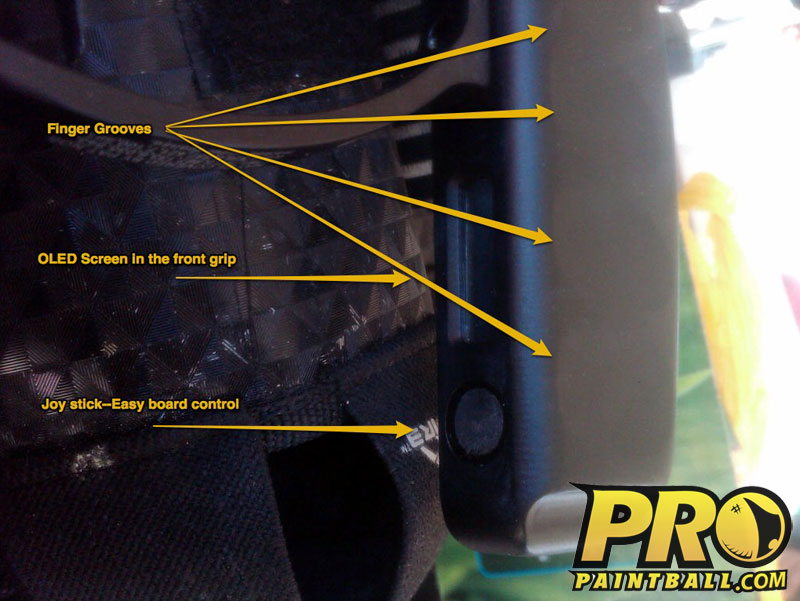 We asked around the Empire camp and learned that they routinely test new products with their pro teams. Our sources at Empire continued to suggest that while they would like to release a AXE PRO paintball gun, no official announcement has been made.
What do you think? Will Empire release a high-end AXE paintball gun? Will we see private label Axe's such as a Sacramento XSV AXE Pro? Or an Infamous AXE Pro? Sound off in the comments below!