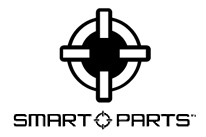 The rumors surrounding Smart Parts have heated up. Read on as we discuss several of the latest rumors involving the company, or better yet, the possible sale of several of its assets. Check it..
A rumor surfaced on Automags.org suggesting that Smart Parts may close its doors for business after the first of the year. AO user SSP Reaper of Silent Stalkers Paintball Store posted an interesting update on the forum. [ link ]
Yes it is confirmed. My inside source tells me as of January Smart Parts doors will be closed for good. There are currently ZERO markers or parts on the shelves and the warehouse in California has also been cleared out.

[..]

I heard it directly from the Sales Accounts manager himself 2 days ago. I tried to order a SP marker for a customer and that's when the news broke.
Its no secret that Automag owners have been upset with Smart Parts after a patent lawsuit put Air Gun Designs (thanks LG) out of business several years back. However, being that the company has publicly stated they are restructuring the organization, our writers attempted to reach Smart Parts Headquarters throughout the day and were unsuccessful in reaching an operator. Did someone forget to pay the phone bill? Feel to try for yourself; you can reach Smart Parts HQ at 1.800.992.2147.
A third party source recently informed us that the highly sought after Smart Parts patent portfolio (which includes the Electric Gun Patent) is rumored to be held in escrow by the bank.
With all that being said, the DLX and Impulse markers are Smart Parts products, and very popular ones at that. Rumors indicate that Richmond Italia is in the process of buying the rights to DLX and the Impulse and plans to continue development and support of both product lines well into the future. Last we heard the deal is set to close after the first of the year.