The following news article was written by JJ Roth of the newly formed pro paintball team Seattle Thunder.
Seattle Thunder to shoot Alien Paintball guns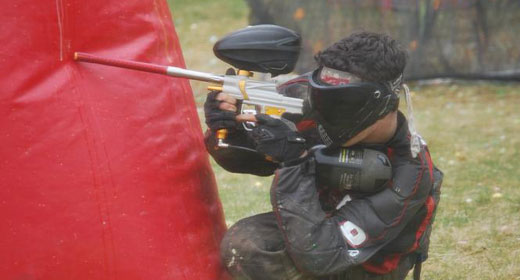 After being invited to play in the NPPL Pro ranks in 2011, our team – Seattle Thunder – has gone over it's many options for this coming season. The most important item on the table for us was the gun that we were going to shoot. We wanted to make sure that we didn't just get a decent gun, but a gun that would help us win. We talked with Jack from Alien Paintball. We also talked with other teams that have used Aliens, including members of XSV and Team Prime, but we hadn't signed yet as some of the players had not shot the new 2011 Alien independence. We got our hands on one for this weekend's practice. Shot money! No kick whatsoever. Straight as an arrow. Whether it was a single shot or a full stream, this gun shot ball on ball. Great on air right out of the box. We shot very brittle DXS Gold in 45degree Oregon weather and not ONE ball break all day long.
After this weekends practice the entire team agreed that they wanted to shoot the Independence guns. We look forward to a long and mutually rewarding relationship between Seattle Thunder and Alien Paintball!
A quick review of the 2011 Alien Independence by our team captain, Corey Field.
"There are only a few Guns that shot really well and fast out of the Box without adjustments.. Dye NT, Bob Long Victory, and now the Alien.
Gun shot really well right out of the box. Actually ripped. Chrono'd around 265 out of the box, so just needed a little adjustment there.
What Myself and some others like about the gun is the low profile it has. How amazing the gun is with brittle, old paint, and the air consumption will be perfect for the back-liners in any program you play.
Accuracy.. One shot, or a stream this gun was dead on. We did a few 3 on 5 drills and I was on target with my lane lock-downs.
Jack.. You make a well rounded gun. It totally blew me away. I honestly will say I was not expecting much out of the box. I was proven wrong!!!!"
First picture is Corey Field. Second picture is Scotty Knight.