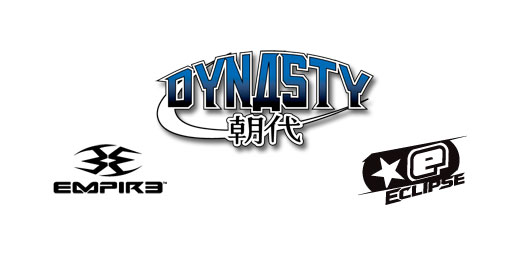 San Diego Dynasty, an Empire Paintball team, dominated the Russian Legion in the final match up for the PSP Galveston First place title.
Top 4 from each division:
Professional
Dynasty
Boston Red Legion
LA Infamous
Tampa Bay Damage
Division 1 RaceTo-5
Total Karnage Orlando
upTon 187 cRew
Topgun Union
HuSTLe
Division 2 RaceTo-5
Grad
Static
D.C. Monstars
Distortion
Division 3 RaceTo-4
Revo
LA Heat
PR1ME
Detroit Action
Division 4 RaceTo-4
Richmond United
Central Florida Paintball
Momentum
Outbreak TX
Division 3 RaceTo-2
LA SWAT
Richmond Rage
FATE
CO Ascent 2
Division 4 RaceTo-2
Avid Extreme Sports Militia
LSD II
Brutality Red
Valley Paintball
Press Release via PSP:

For the first time in history, PSP Events kicked off the paintball tournament season in a completely new region; Galveston Island, Texas.  And what an opener it was.  The community, local businesses and paintball industry showed their overwhelming support of the event by welcoming all 126 teams, sponsors and fans with discounts, parties and media coverage.  Even Mother Nature seemed to be on PSP's side as every day of play was under blue skies with plenty of sunshine accompanied by a refreshing breeze off the water. The buzz among the event was positive from start to finish, making Galveston Island a venue many are looking forward to returning to.

Trade Show

Held next to GI Paintball Park which is owned and operated by Stacy and Monica Young of Galveston, the PSP set up a trade show and built six fields for the 126 teams to compete on.  The Trade Show consisted of paint companies Procaps, GI Sportz and RPS as well as store fronts from Dye, Planet Eclipse, Virtue, Empire, VForce, Custom Products, KM, Trade My Gun, PbFashion, Ninja, Gangster Paintball, Seventh Element, Athletes Joined Against Spondylitis, Sup'AirBall, Guerilla Air, Valken, Critical Paintball, Understood, Derder, BLAST Techs, Empire Techs, Planet Eclipse Techs and plenty of concessions from Hawn n Dawg Express, No Gotta Team BBQ, Leon's World Famous BBQ, GI Paintball and a Beer Garden courtesy of VooDoo Lounge (host of the PSP Galveston Island Player Party).

Action

But this week was all about the paintball and seeing how teams adjusted to internal changes as well as off-season modifications to the league's format, which include lengthening of the field as well as the elimination of pit-side coaching.  Prelims began Friday morning with games running for 10 hours a day Friday, Saturday and Sunday.  The Professional division welcomed back Boston Red Legion, Chicago Aftershock, Dynasty, Edmonton Impact, LA Infamous, Los Angeles Ironmen, Tampa Bay Damage, Vicious, XFactor and newly promoted team Chattanooga CEP.  Chattanooga kicked off the PSP Pro season with a very close game against Edmonton Impact.  Impact came out the victor with a score of 5 – 4, but CEP proved immediately that they deserve to be competing in this elite division.