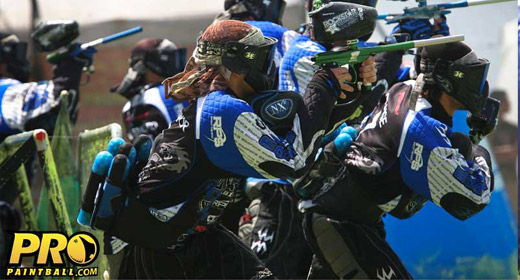 Pro Paintball insiders tell us DYNASTY has picked up Dalton Vanderbyll from Entourage for the 2011 season. Dalton would put the team at 13 players; 10 on the World Cup Roster and the 2 that didnt play – Alex Fraige and Alex Goldman. Players across the world have been speculating that former DYNASTY player Oliver Lang will be returning to DYNASTY in 2011. Oliver's contract recently expired and there is a potential for him to either A) resign with DYE & the Ironmen, B) sign with DYNASTY, or C) sign with another pro team. We anticipate the decision will come down to DYNASTY or the Ironmen. With a potential for 14 total players DYNASTY is sure to make several cuts by the first of the year. Pro Paintball Insiders tell us that the 2011 Dynasty roster will be locally based and a few of the out of state players will be released from their contracts. DYNASTY's out of state players include Chad George, Billy Bernacchia, Archie Montemayor and Devin Odell. Former Dynasty player Mike Hinman has returned to coach the team in the 2011 season.
Sponsorship wise, DYNASTY has resigned with Guerrilla Air and has or is in the process of re-signing with EMPIRE Paintball and Planet Eclipse.
Will 2011 be the year of the Dragon?