This is Ron Burgundy, proudly reporting once again for PROpaintball.com. Today's story is one of the more remarkable things ever to happen to San Diago or even the world. AFTERMATH is back!
San Diego Aftermath announced through Pbnation their intent to return to the game, prompting hundreds of adoring fans to gather in interlocked circles and belt out their infamous pregame chant: SD! AFTERMATH! SD! AFTERMATH!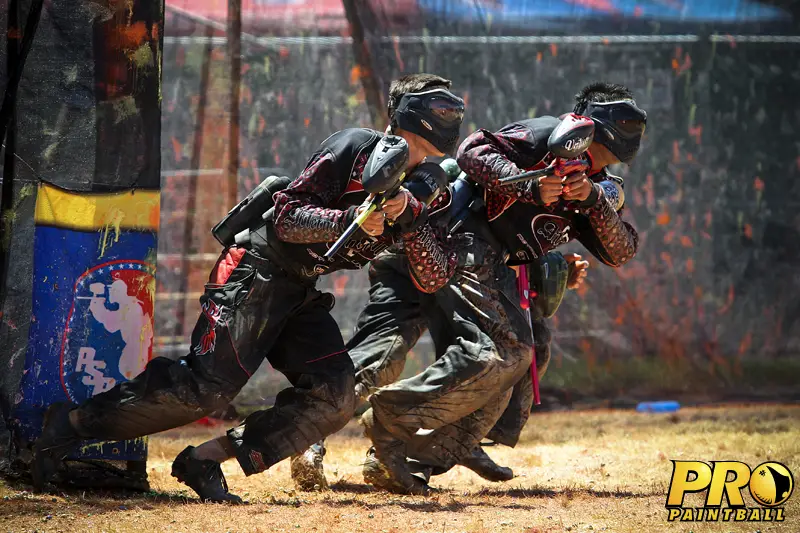 Aftermath will be competing in PSP's Division 1 for 2013. Rory [Namimatsu], veteran player and core member of the "comeback" squad, had this to say about SDA's immediate intentions for 2013:
"..we will be strictly committed to playing D1 in 2013, even if a Challenger Spot is offered. Ironmen and Aftermath will coexist as a family and will not compete against each other. It takes a lot of time, heart, desire and resources to compete at that kind of level. It would be premature to make that kind of decision until after the first year of competition. Regardless we are very excited for the 2013 season, and we will be prepared to compete at the level that D1 has to offer."
Mike Hinman is slated to coach SDA on a "part time" basis, as his primary head coaching responsibilities remain with the Ironmen. Hinman, in response to speculation about the makeup of SDA's roster and how their reformation would affect fellow Camp Pendelton D1 team San Diego Pirates, remarked:
"No this team will not be the Pirates renamed. This team will coexist at 'Camp P' with the Pirates but there will be NO cross movement between the teams. We are all part of the same clique. Obviously, with the Ironmen roster being 12-13 deep right now we will send 1-2 guys down. Also with Rory, Tristan, and McCormick this will most likely be the nucleus of the team. As for final roster decisions Rory Namimatsu will be dealing with that stuff."
Rory later made mention that interested parties can contact him for tryout consideration [[email protected] or [email protected]]. He asks prospective players to include "Name, past teams, location, rank, desired position, contact info, and anything else you want to add" in the email. Already registered for PSP Dallas, their current roster can be viewed through the APPA system.
You stay classy, San Diego!