While on location at the NPPL HB Surf City Open today we had the opportunity to preview the new paintball jersey for Sacramento XSV. In typical ProPaintball.com fashion, we snuck a cellphone pick of the jersey to share with those of you unable to attend the event. 
Readers will note that Sacramento XSV and team sponsor Understood Paintball recently released a great looking desert camouflage jersey for the 2010 paintball season. The jersey featured below will be the teams second jersey this year.
In what appears to be a departure from traditional pro paintball jerseys, Ninja Paintball, not XSV, is the feature of this jersey.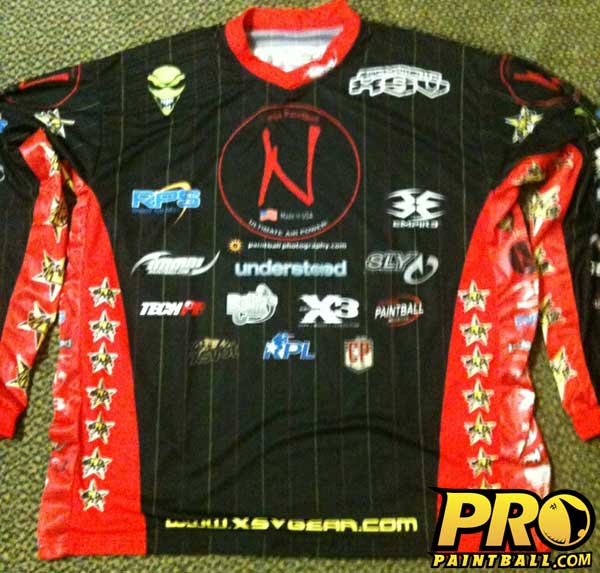 Update: Pro Paintball sources have informed us that this will be Sacramento XSV's 7-man jersey for the 2010 paintball season.