Over the last 90 days ProPaintball has had giant increase in the number of new readers. This traffic has been largely attributed to our ever growing log of paintball news. We've opened the door to a few new faces in order to keep up with the uptick in paintball news. Joining ProPaintball to help document the sport is our friend Robert McAlpine from Bunker Hill, West Virginia.
In a twist from our traditional PBReserve-style of keeping our writers semi-anonymous, we have decided to introduce Robert via a short interview. Think of this as an opportunity to get to know your paintball news writer.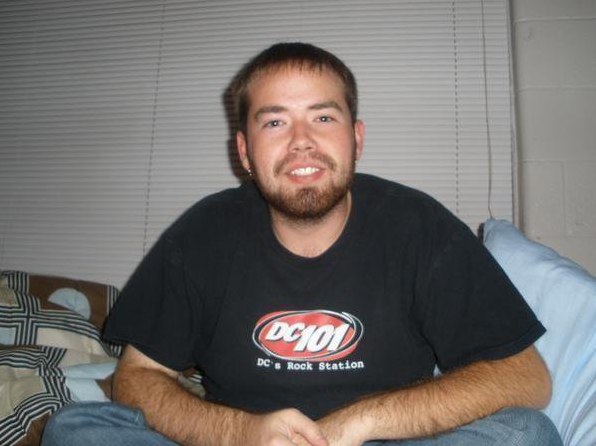 PPB: Briefly share with us your background and interest in paintball:
Robert: I picked up my 1st paintball gun, which was a Brass Eagle Sting Ray, in the summer of '96 just after I had turned 13. A friend, Jeremy, that I had just met in middle school (6th grade) invited me over to a camp out and said that they were going to play paintball in his backyard. Once he explained what paintball was to me, I thought it was the greatest thing in the world! "I can shoot my friends and NOT get in trouble?!? Right on!"  Out of everyone that attended, Jeremy and I remained the most serious and stayed focused on paintball. From then on for the next few years, if you saw Jeremy on a paintball field, you saw me right there with him. We clicked real well and had a sense for what the other was doing or was about to do on the field. We played pretty steady from about '96 to '01 and then off and on from '01 to '02. Approaching high school graduation, things got real for everybody. You had to decide what you wanted to do; some chose college, some military, some jumped right into the work field. I chose the latter and Jeremy joined the Air Force. I lost touch with paintball for 8 years. That's a long time to not participate in something that you were once so passionate about!  Jeremy and I would talk on the phone and we promised that once he was out and things settled that we would do it again. It was just last March that I was finally able to put the kind of money that I needed to get all new gear and get back on the grind.
PPB: What is your favorite team(s) and player(s) in paintball?
Robert: There is a lot of team and player history that I'm missing due to my 8-year hiatus. If I had to choose personal favorites, I found myself watching Los Angeles Infamous more closely than I was other teams and developed into a true fan.  I don't have a lot of personal interaction with the guys on the team other than some Facebook comments and my loyal support for Todd Martinez's company, Raza.
Some of my favorite players include Alex Spence – to see how positive he remains and how he carries himself during what he's currently going through is a true inspiration. Justin Rabackoff – there is a reason why he has been voted player of the year back-to-back years! Zack Wake – incredible snake player! Justin "LJ" Schwarz – Dorito-side killer! Konstantin Fedorov – one of  the best all-around players in the game. Todd Martinez – Who doesn't like Todd? Great player and coach and a great personality for the sport! The list goes on…
PPB: We understand you are a family man. What do they think about paintball and your involvement?
Robert: Sometimes they may say that it consumes me, but I think they don't completely understand. Paintball is my drug of choice, and if its not playing it, then its reading about it, writing about it, or talking about it.
PPB: Right on! As a staff writer for ProPaintball, what type of stories would you like to see on our site?
Robert: I personally like reading player interviews and product reviews. As a writer I understand that certain stories only interest certain people, so I think the more variety the better. Paintball is played world-wide; I would like to see more coverage of the sport in other regions. I would love to see more interviews, not only with the top players and teams of the sport, but with the business owners, field owners and going right down the the "Average Joe" players. I think those types of stories will do well.
PPB: All of those are wonderful suggestions!
Robert: Yeah, I know we do our best and that's all you're ever going to get!
PPB: Okay, last question. What is your favorite constitutional amendment?
Robert: Oh, easy! That would have to be the 21st Amendment which repealed the 18th Amendment and ended the prohibition of alcohol. What a boring time that would have been to live through!
On behalf of the ProPaintball community, we truly appreciate you taking the time to fill us in and keep the paintball community up to date with the latest paintball news and gossip. Thanks Robert!