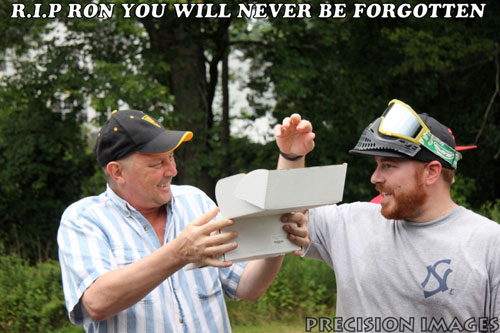 On Sunday, October 30th 2011, at Paintball Authority in Old Bridge, NJ, there will be a Charity Event held in Ron Butler's name.  The event is open, casual rec speedball play.  For those that did not know, Ron passed away last year after a hard fight against cancer.  Ron was an extremely influential part of the New Jersey/Northeast/National paintball scene, and cared for each of his players like they were his own children.  Come out and show your support for one of the greatest people ever involved in paintball.
Taken from a past article on ProPaintball:
Ron was instrumental in the New Jersey paintball scene and developed several paintball programs to move kids up the ranks. Over the last couple of years Ron lead pro paintball team Jersey Authority, semi pro team Method of Destruction, and owned and operated Paintball Authority, a tournament paintball park. We've been told that his service will be held this weekend and they will be closing the park on Friday and Sunday in his honor. According to inside sources, Paintball Authority will be continuing its operations.
Address: 1891 Englishtown Road, Old Bridge NJ 08857
Phone: 732-656-3320
Cost: $65.  $25 of each entry will be donated to Ron's favorite charity, St. Jude's Children's Hospital.  There will also be patches for sale at $5 to commemorate Ron, with all proceeds going to the same charity.
Also available at the event will be Dan Donlon patches.  Dan Donlon was a valuable member of the NJ and PBNation scene, and passed away in the beginning of this year after a long fight against cancer.  Patches are $5 each, with all proceeds going to the Cancer Research Institute.  See Michael Zapantis for these patches.
Hope to see everyone there!