Ryan Moorhead is inevitable. Like a train rolling down the tracks, there are few players more relentless on the paintball field than Ryan. His unorthodox style and elite level of athleticism have been the bane of many top-level pro players for nearly two decades.
Throughout the years of watching Ryan play, his unique style has never been duplicated. Perhaps the biggest attribute he brings to the field is not his skill with a paintball marker, but his free-spirited and kind-hearted nature that has been the core of so many World Champion teams.
Ryan does not contain himself to just the inflatable airball fields of the NXL however, he also is one of the best players in a re-emerging classic format that is played in the woods and on old-school hyperball fields. I got a chance to talk with Ryan about his thoughts on the upcoming ICPL Old Bay Classic at OXCC in Maryland this weekend, and he provided some great insight on his roots in the sport and what drives him to be great.
KAPP Factory at the ICPL
 How did the roster of KAPP come together to have so many top level NXL pros? Did everyone know each other from the old days?
Ryan: "Dave and Cowboy did a fantastic job in compiling the KAPP roster. It's honestly a great mix of original KAPP legends as well as current pros who have a ton of experience dating back to 10 man days. Obviously most of the current pros on the roster have at one point in time played for Impact so Dave has a close relationship with most of us and we all know each other as teammates and/or long time adversaries. The best part about KAPP is how much we all enjoy each other's company on and off the field and how our unique personalities meld together."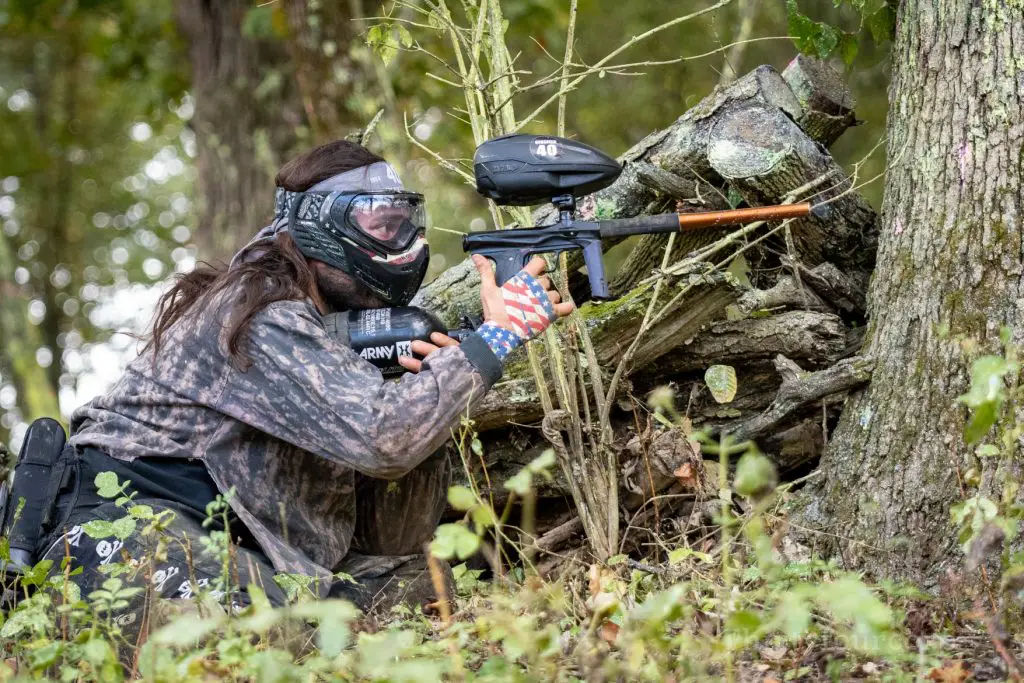 What is your favorite part of the re-emerging ICPL/Classic paintball format?
Ryan: "My favorite part about the Classic format is that it goes back to my roots. I started playing 10 man nationally in 2001 and these events harken back to that era. On top of that it's always fun having 10 people to shoot at. But more than anything else I love the comradery of the events and how it brings so many legends of the game back together in the same place to do what they love. It's important to remember there isn't any one way to play paintball, anything that gets more people playing and loving the best sport in the world is good in my book. All paintball is fun paintball."
Pressing the Limits.
What drives you to still be able to compete at the highest levels of the game after nearly two decades in the sport?
Ryan: "What drives me to still be able to compete at the highest level of paintball after all these years is the same thing that got me into it in the first place. Quite simply it's my love for the game and the excitement I get everytime I have ever picked up a paintball marker. It's a pleasure to be able to do what you love and see the fruits of your labor that you put decades of effort into. Aside from that I get a thrill out of working to always better myself in the sport. I don't merely want to survive in it but instead press the limits of how it can be played and stay ahead of the curve."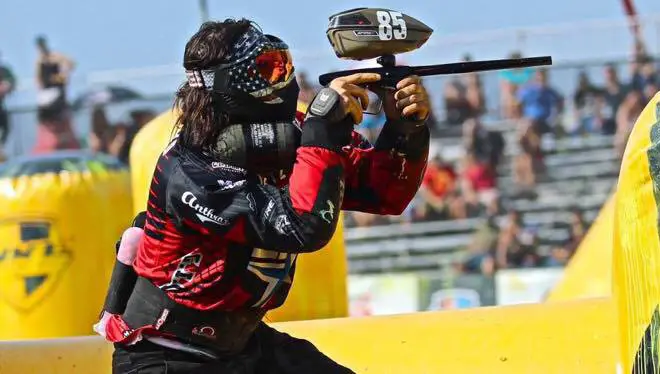 Legends new and old.
As one of the games legends, and most talented player of the last 20 years, How does it feel to play with so many of these returning pro paintball legends who have came back for the classic leagues?
Ryan: "It's honestly a huge honor to play with and against so many of the games all time great players. But more than that, to share stories and get their unique perspectives on things is truly a blessing. It gives me great pleasure to experience the thrill of competing and winning with legends who have returned to glory. Looking back it might be my favorite thing about classic paintball. While everyone wants to win, it isn't quite as serious as it was in the past. Now it's ok to share stories and a beer with everyone, not just the band of brothers you're there with. It's playing merely for the love of the sport and to be a child again."
After all of these years, it is fascinating to see such a strong passion and love for the game still at the core of Ryan Moorhead's ambition. We will closely be following Ryan throughout the year as he pushes to win Houston Heat yet another title in the NXL professional league. This weekend fans of the game will be able to see Ryan playing at the ICPL Old Bay Open at OXCC in Chesapeake City, Maryland. 
Ryan: "I'd like to thank all my sponsors for making the best equipment in the sport. With DLX Technologies, HK Army, Official Freak Paintball and Nike, I feel honored to be supported by such great companies and people. I'd also like to give a special thanks to Sarge, Momma D and the entire Houston Heat organization for everything they do to better the sport. Without great people behind you and the support of family and friends it wouldn't be the same. Lastly I'd like to thank my beautiful wife for supporting me in everything I do."