After a series of hard fought points, the Purdue Boilermakers from Lafayette, Indiana emerged victorious against Ohio University Bobcats. The X-ball match was tied up at half time and the Boilermakers ultimately defeated the Bobcats 8-4. After being defeated 11-5 and sent home by Ohio during the 2008 Nationals, the Purdue Boilermakers had a sweet rematch. Be sure to tune into Fox College Sports when the official episodes are aired in June.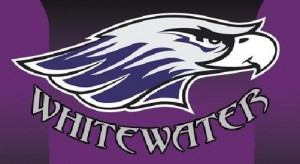 In 5-man, University of Wisconsin Whitewater Warhawks played a best out of 3 against Texas A&M Aggies Maroon. Whitewater smashed Texas A&M during the first match and the referees quickly turned the game around. During the second game, Texas A&M won after 2 of their snake players blasted out the Whitewater dorito player and hung the flag. The teams continued onto game 3 and played smart, methodical paintball. Whitewater was very assertive through the snake and managed to eliminate Texas A&M to take the National title.
Fox College Sports was on location at Central Florida Paintball filming the 2009 College National Championships. The NCPA, the promotional element of College Paintball, signed a multi-year contract with FCS to air paintball on TV and has done a great job promoting paintball as a mainstream sport to millions of viewers at home.
Special thanks to Eric Muto and Chris Higashi for their help in contributing to this report. Thanks to Joe & Rob and Chris Raehl from NCPA, and Marcus from the PSP for running a top notch event. Great job to all the college teams that competed.