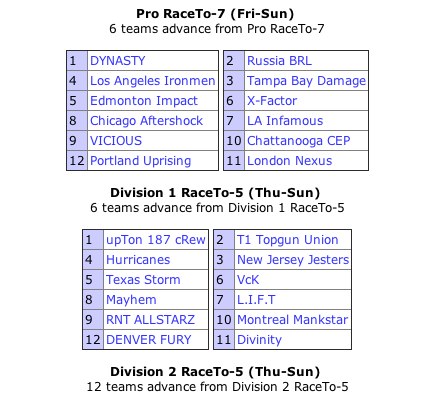 Chris Raehl of the APPA has released the tenative brackets for the 2011 PSP World Cup. Brackets are available for viewing here.
These brackets may change before the final schedule is released. If you have any issues with your seed, please email [email protected].

Each team will play against 4 opponents. In brackets with 6 teams, the 1st seed will not play the 6th seed, 2nd will not play 5th, AND 3rd will not play 4th. The top two teams from each bracket will advance, plus a number of wildcard teams from all brackets based on average match score.