Dalton "Fig" Vanderbyl celebrating after another successful match with Vicious. In Semi-Pro they have defeated Palm Beach Vipers 7-6, New York PowerSurge 7-0, XSV 7-1 and RNT All Starz 7-6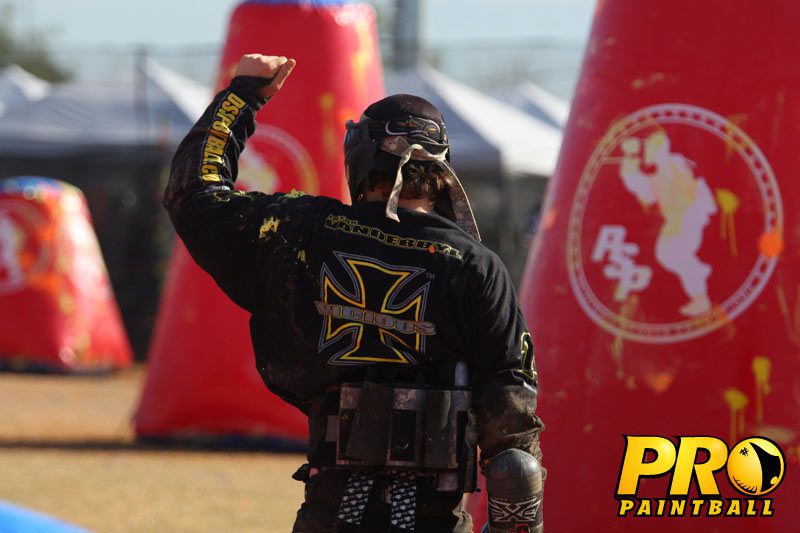 X-Factor has had a tough weekend going 2-2 throughout the prelims. Matched against Philly, Dynasty, Aftershock & Aftermath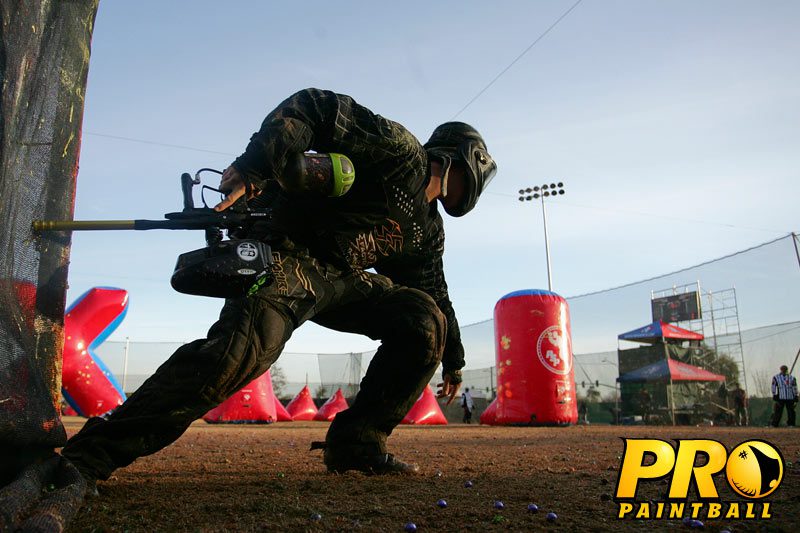 Philly had 1 loss in the prelims against Boston Red Legion. Quarter finals begin for them against Tampa Bay Damage at 8AM Sunday.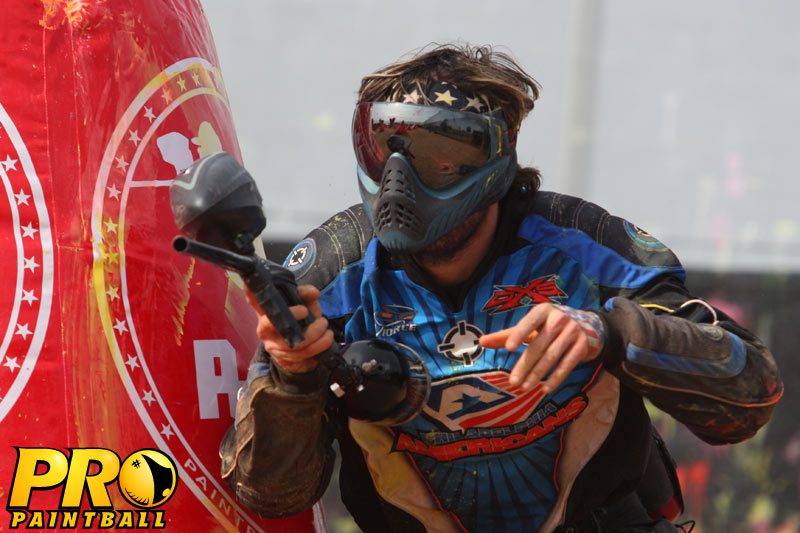 Ironmen and Aftermath fought though to the end with the Ironmen ending up on top 7-4.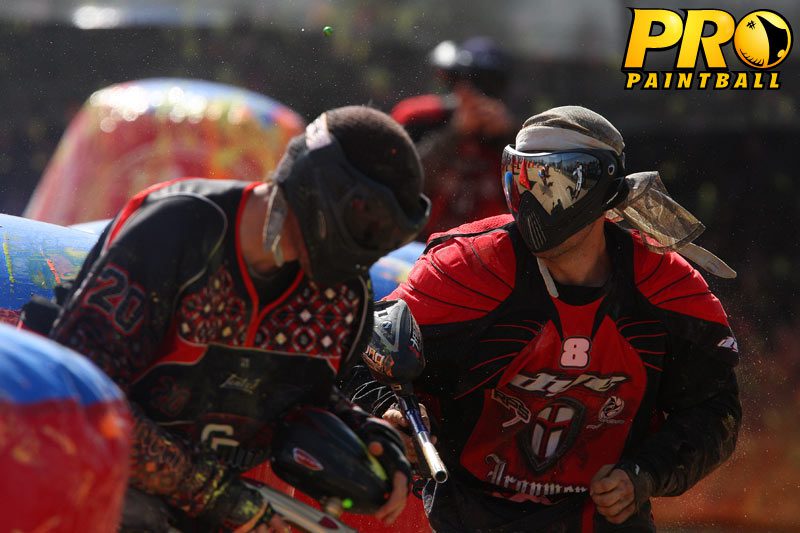 Vicious breakout – they will go directly into the finals Sunday at 12:30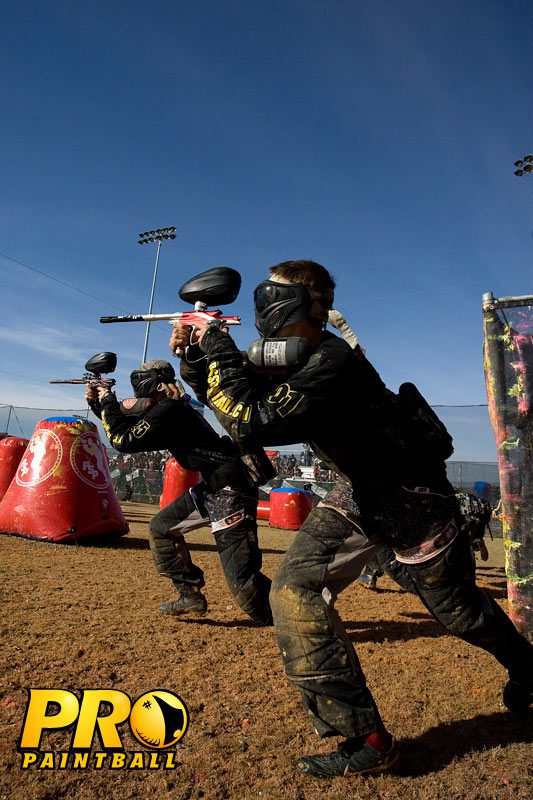 Readers: Please help share these great photos on your favorite websites. It greatly helps the sport of Paintball, and credits the talented individuals who devote their lives to these moments. Stay updated with happenings from the event by checking our PSP Phoenix 2009 section.