Paintball Sports Promotions has unveiled the official paintball field layout for the 2011 PSP New Jersey Open. The event is scheduled to take place on August 12th to 14th at Top Gun Paintball Park. The address to the event is: Top Gun Paintball Park, 567 Monmouth Road, Cream Ridge, NJ 08514.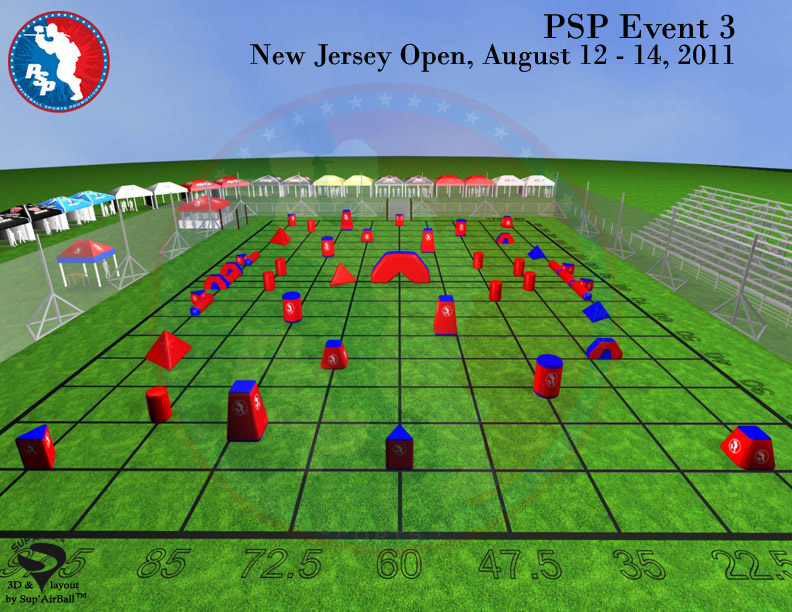 TopGun, located next to Six Flags Great Adventure, offers acres upon acres of a flat grass surface ideal for play at the national level. This venue is conveniently located off I-195 in Jackson, NJ between New York City and Philadelphia. Nearby airports include Philadelphia (PHL) and Newark (EWR) – both just about an hour away. There is also a regional airport, Trenton-Mercer Airport (TTN) that is just 39 minutes from the event. New Jersey Mass Transit and Train options are available as well.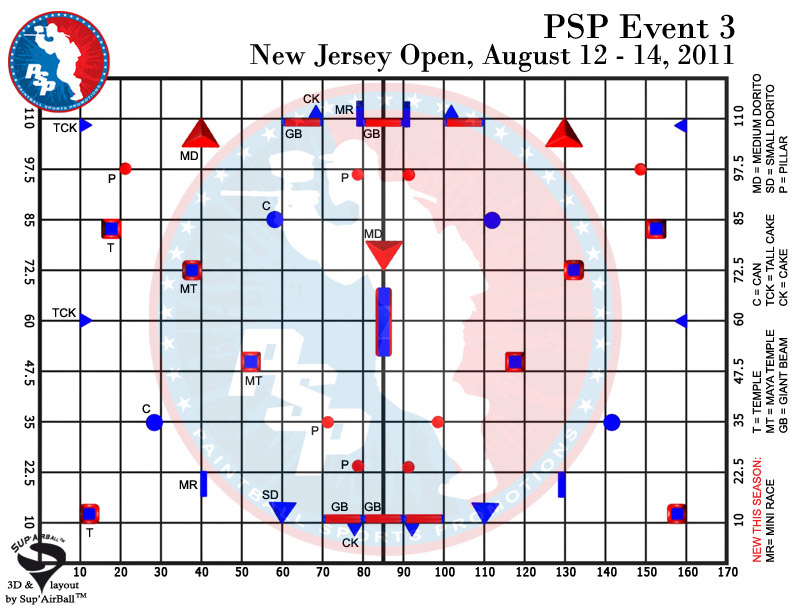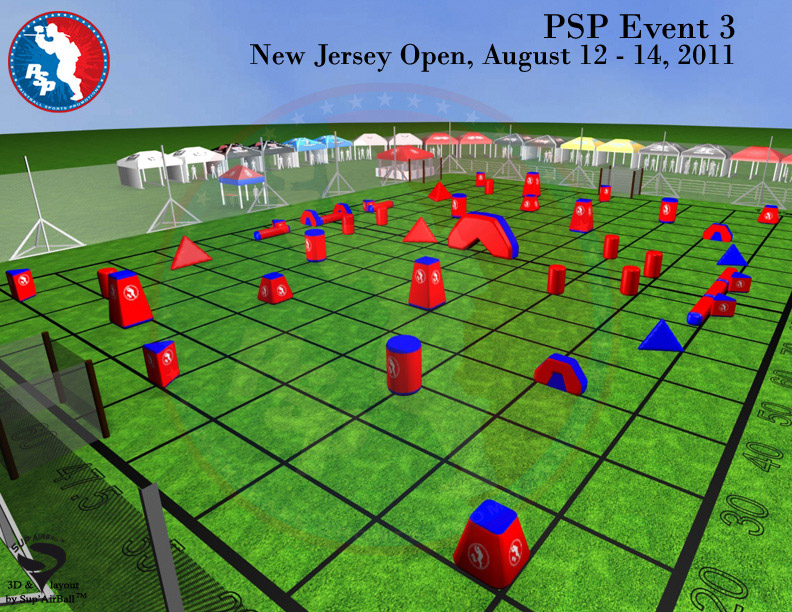 Share your thoughts on the PSP New Jersey paintball layout in the comments below.