[Photo Credit: APPA https://www.paintball-players.org/scores/L1/E2639/brackets.html]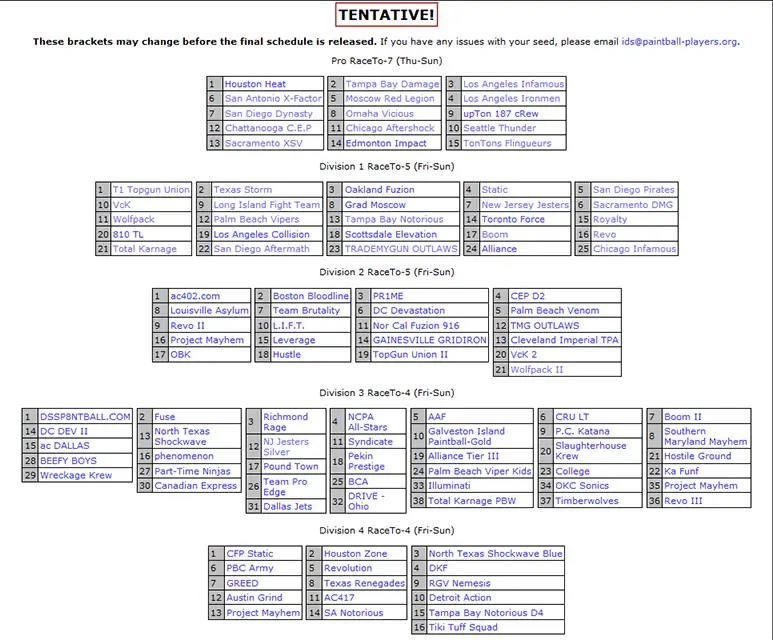 The wait is over. Brackets are upon us for Dallas. Size up your competition; scout rosters; tailor your game plan to your competition.. Or just hit the field with total disregard for who's on the other end. Different teams take different approaches.
Who are your picks for the Sunday club? Wanna rep your squad, or hate on your competition? Whose got it "easy" and whose got it "tough"? Let us know what you think of the brackets.