Division 1 teams draw the most polarized opinions from their fellow PSP players. When there's praise, it's lauded. When there's criticism, it's brash. Some teams are deserving of their judgement, others are far from it. One consistency in the debate of who's hot and who's not in Division 1 is the debate itself. This ongoing dialogue is perpetuated by the positioning of the division in the scheme of tournament paintball. It is the last bridge between amateur and professional, yet it is far more "accessible" to the common player than the Pro division. An interesting dynamic exists within Division 1 where players are both pedestrian and celebrity. They're the local boys at the field, yet their pictures appear in glossy publications. The source of attraction is rooted in the idea that it's an attainable fame for the everyday "field rat". Admission into the club is there for the taking, but making anything out of it mandates a strong team-wide performance that comes from a serious dedication to the grind and the "IT" factor at events. On an individual level it can also go two ways: you can hover in relative obscurity, or you can break the mold and get called up to the big leagues. It's the division where the dream is either realized or withered away.
So let's take the discussion that dominates the Smackbox and centralize it here. We'll throw up our "gut feeling" picks for the top-4 at Dallas to start things off. Many factors to consider when picking from a huge division that's chock-full of talent..
[In no particular order]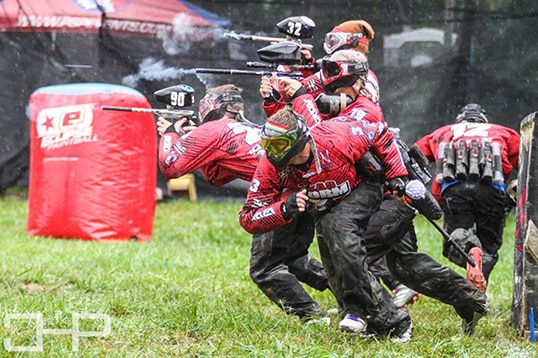 Texas Storm
Without going back on my "no particular order" claim.. the perennial front runner for more than one reason. What do they have going for them? Consistent podium finishes last season; home field advantage; solid core of returning D1 veterans. Texas Storm has their swag set up and ready to spray. They lost Meter.. to X-Factor. Use that as an indicator of the caliber player floating around in their program.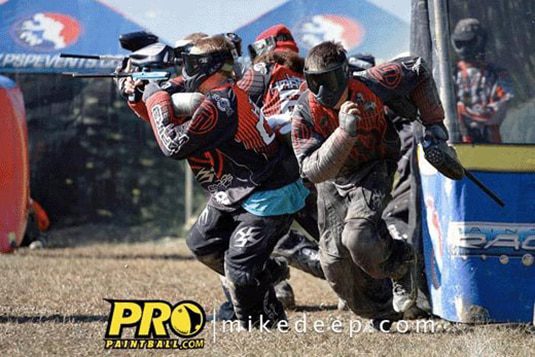 T1 Top Gun Union
These dudes are the strongest example of North East paintball. They mirror the Texas Storm model pretty closely in that they bring consistency in play and a healthy returning roster. It's hard to ever pick against the squad that won the previous event, especially when that event is the biggest one in paintball. We're talking WC champs here. They lost Lasher and Chapman to.. a Pro squad. Take it for what you will.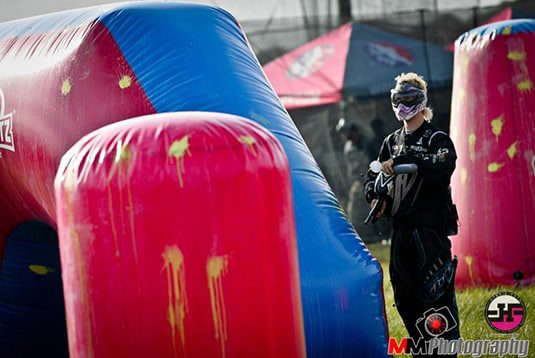 Grad Moscow
A bizarrely composed squad, competing at a strangely high level. The oddity of D1, that knows how to deliver W's. At first glance, the roster of Grad might not stand out as having a wealth of talent. This becomes moot when you remember you're looking at the "farm team" for Russion Legion. I see these guys delivering in 2013. Plus, take a long look at the dude in the picture above. YAN.. Nuff'said.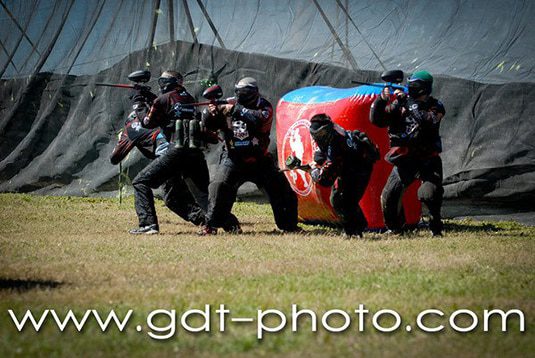 Boom
This one will probably be a contested pick, as it should be. These kids killed it last season in D2, finishing in the top 4 at every event. They carry over much of the same roster that proved it could win. Hailing from Chi-Town, they have the luxury of practicing against Aftershock. Any team that logs consistent time against a Pro squad is bound to reap benefits. I see them finding success right off the bat.
Honorable Mention:
Static
VCK
Honorable-honorable Mention:
New Jersey Jesters
San Diego Aftermath
Lets get this discussion popping. If you're a PSP player, there's probably not much else to do but surround yourself with everything 'Dallas'. Let out what you're thinking.