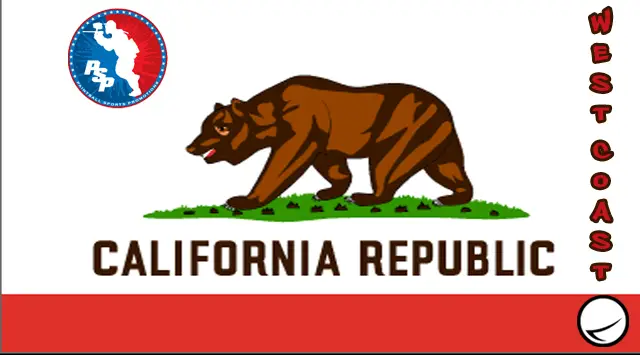 PSP filled in the last gap of their 2013 event schedule today when they announced Event #4's locale is set for SoCal. Read on for the full press release (if that's your type of thing). This should be a highly hyped and attended event, with a good mix of Southern California's regional talent and flavor added into the fray. Who's amped?..
PSP Hits the West Coast Aug 16 – 18!

Written by PSP EventsFeatured, News Apr 12, 2013

PSP West Coast Open

Ab Brown Sports Complex

3700 Placentia Ave., Riverside, California

Trade Show Days: August 15, 16, 17, and 18, 2013

Game Days: August 16, 17 and 18, 2013

For the first time since 2007, PSP Events is bringing their Professional Paintball Circuit to Southern California.  West Coast paintball players and enthusiasts have long been waiting for the league to return to the Golden State and their wish is finally coming true this August.  The 2013 PSP West Coast Open will be held August 16, 17 and 18 on the lush, green soccer fields of the Ab Brown Sports Complex in Riverside, California.  The West Coast Open will be the 4th stop of the league's 5-event circuit, held just before the world's most popular and influential paintball event – the PSP World Cup.

Many of the league's top players of old and new are based out of the West Coast, which has long been a breeding ground for some of the most skilled competitors in the game.  Dynasty – PSP Dallas Champs – hail from up and down the coast of California as do Ironmen, Infamous, DMG, Royalty, XSV and countless other of the world's top professional paintball players.

The younger generation of ballers on the West Coast has grown up practicing at the same fields as these teams, but many have not yet had the opportunity to compete among them on the national circuit.  This is their chance to see how well they rank among the top teams not just from California, but also from all over the world.

PSP events consistently sell out with over 150 teams competing on 7 fields in front of over a thousand fans, while the rest of the paintball world watches through the eyes of the PaintballAccess.com webcast.  Over 20 companies within the industry travel to each PSP event as a part of the Trade Show.   The Riverside Sports Commission, City of Riverside and local businesses are prepared for the massive wave of international attention that is about to be bestowed upon their city.  Hotel blocks with discounted rates have already been set up just a few minutes from the venue in the city's historic downtown.