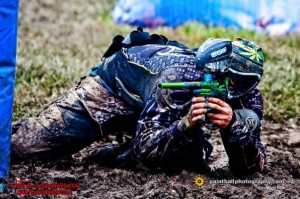 This past weekend was host to the 4th and final event of the Iran Paintball League. Pro paintball player Maximus Lundqvist who played 3 of the seasons events said the event ran flawlessly! Pro Paintball representative Nima Razavi had a chance to sit down with pro paintball player Aco Amir of the Iranian national team DATIS. Aco Amir recently led his team to a season sweep in the Iran Paintball League. Read on for more about Aco Amir and paintball in Iran.
Age: 24
Hometown: Tehran (Capital of Iran).
Hobbies other than paintball: Other Sports such Snowboarding and absolutely Basketball, PlayStation3 (PES 2010), Poker , 100 % Girls 😀 !

Team: National Paintball Team of Iran ( DATIS ), Demons Red ( Malaysia ) guest player.

Position you play: Depends on the game; everywhere, middle player.
Favorite pro team: DATIS of course! Then, DYNASTY.
Favorite pro players: Aco Amir (duh!) but Ollie Lang is outstanding!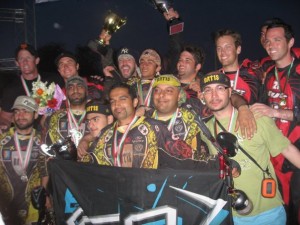 Best tournament accomplishment?

Overall Chamiponship of PALS (Paintball Asia League Series) in 2006 & 2007 – Overall Championship of IPBL ( Local paintball event in Iran ) for 4 years to now – 5th place of Intercontinental Cup 2008 (held in Toulouse) – 2nd place of Millennium Toulouse World Cup in Div. 2.
Advice to any new players?

Train Hard , Win Easy 😀 Don't drink & Smoke!
Mentors? My Teammates that have created DATIS and now played with each other for 6 years ( Dr.Babak Esmaeily & Reza Badrian ).
How is paintball different in Iran out of USA?
Actually I don't have any experience with the American tournaments but its obvious they had too much practice time and this kind of level appears when you are playing too many tournament during the season that they have. Don't have an idea about Russia and Southern California because I never play against their teams. Right now I'm playing for Demons Red as a guest player in Malaysia. In Malaysia you have too many events during the season and but it helps toward growing and improving the paintballers skills. Right now they are not able to play professional as team, but in next 1 or 2 years they'll see the new level of paintball in whole country because they are the organizers of all the asian paintball events. In the end, about home country and DATIS, I can say the only team in whole Asia continent that playing paintball in the professional level is this old famous team and The Only Player Maker Team in Iran. I've played with this team for 6 years and we are the overall champions in the entire country for 5 years! The trophy room of DATIS is full of the Medals and cups from all around the middle east, Asia and Europe. DATIS sponsored by Planet Eclipse (Ego 10 + Gear ), Dye ( Rotor & i4 & Navi ), JT ( Attackpacks & Bags ) for this following year . Paintball in Iran right now is not very professional at all and this is the big problem for teams like DATIS for training. The latest news up coming out of Iran is that next year is going to be better and we will see the other top teams in Div.1 like Persian Legends, they keep training hard and I'm happy to see these guys are showing the better level of their team.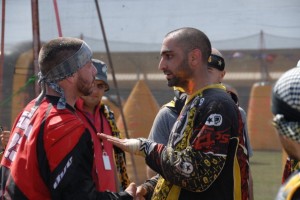 Goal for this season?
I'm is in the middle of 3 different seasons of paintball but I'm happy for myself in Malaysia because I could show the Professional level ofpaintball and trying to make my team more aggressive for the overall championship here at end of this year.
Aco
and his team Datis
won this tournament beating Persian Legend in the Final. So Datis
won all the tournaments in Iran in this year (4 events, 4 wins for 
Aco
& 
DATIS
). Now, DATIS
and Persian
Legend
are in Thailand for 
Pattaya International Paintball Tournament
(It's the 1st leg of PALS-
P
aintball 
A
sia 
L
eague 
S
eries). They will both compete in Division 1. The event will take place on 12th & 13th of March.
Pro Paintball would like to thank Aco Amir and Nima Rizavi for their time. In addition, we would like to congratulate the paintball players in Iran for taking their game to the next level.