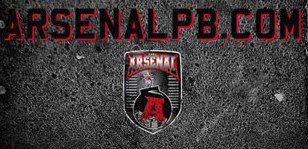 As the 2011 NPPL season approaches, very little talk of pro team DC Arsenal has sparked, that is, until recently.
What we know:
ProPaintball insiders suggest that two of the core sponsors of Arsenal will be DLX Technologies, providing their Luxe 1.5 paintball markers, and SLY Equipment providing their Profit goggle systems and possibly other soft goods.
It was rumored that Arsenal was picking up players and forming what was said to be a "dream team" roster. That statement is strictly a matter of opinion; however, I do not think anyone would disagree that the team has made big moves to rebuild by picking up some great players. The team is said to not only be competing in the 7-man NPPL but also the  European Millennium Series.
7-man Roster:
Pat Rhodes
JC Whittington
Collin Laster

Justin "LJ" Schwarz *formerly of Los Angeles Infamous
Kevin "Kali" Rudulph *formerly of Los Angeles Infamous
Dave "The Beast" Bains *formerly of Edmonton Impact
Justin Rabackoff *formerly of Tampa Bay Damage
Arsenal, Explicit and BLAST will be meeting up at Capital Edge Paintball Park (CEPP) to practice the official HB field layout this weekend. If you are in the area, I encourage you head out there for what is sure to be a great weekend of paintball!