The 2011 paintball season marks Chicago Aftershock's  20th anniversary. The staff at ProPaintball would like to congratulate the team on their long and successful reign on the pro paintball circuit. Congratulations Aftershock!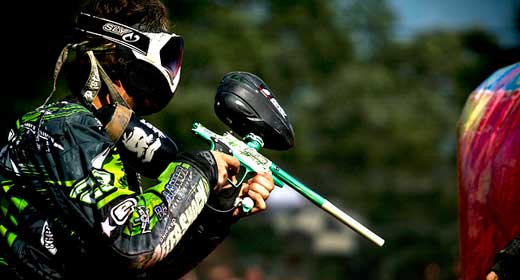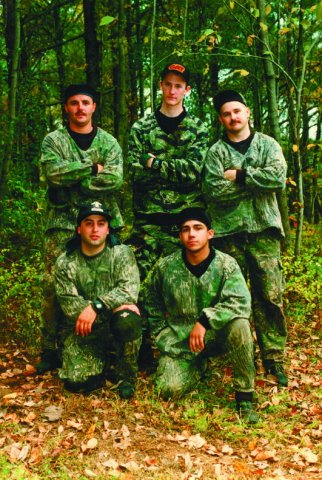 Aftershock History:
In 1991, Chicago Aftershock was formed by combining the Lords of Discipline and Scream, two teams that were feared by the competition. According to sources familiar with LOD, feared was an understatement. Several members of LOD eventually earned a lifetime ban for fighting on the paintball field. You did not want to mess with those guys. The first two years of the teams existence were rough, but in 1993 the team added pro paintball all-stars Danny Love and Mike Bruno. The combination of time, energy and talent worked well for Aftershock and once again the team was a force to reckon with. Aftershock would go on to win more NPPL 10-man events and more 10-man World Cups than any other team in paintball history. Further Chicago Aftershock history can be found on their website.
During the 2009/10 off season, Aftershock was knee deep in the rebuilding process. The team added several notable players to the roster including Tim Montressor, Stephen "Son" Dabilis, Sam Monville, and Greg Sewiers. The team started the season off on a high note, placing 3rd in Phoenix, 2nd at the World Cup and 5th overall in the PSP's 2011 season.
Going forward:
In 2011, Chicago Aftershock has decided to return to the teams roots. In addition to the PSP, Chicago Aftershock will be competing in the NPPL. In addition, the team will be competing in Ultimate Woods-ball events with former members of the Aftershock program.
Several former AfterShock players will be returning home to compete in 2011. Pro players Chris Lasoya, Adam Farej and AJ Lawhead will once again be representing Aftershock on the pro field. Pro Paintball insiders suggest additional pick ups are underway. The team will be lead by Aftershock alumni Renick Miller and Jeremy Salm.
Sponsors:
Planet Eclipse will be releasing a 2011 Chicago Aftershock EGO/GEO that the team will be shooting exclusively. Chicago Aftershock will be utilizing the GI Sports Imperial Paintballs to mark their opponents, and wearing Sly Profit Goggles, Aftershock jerseys by S2 Customs and Exalt Paintball Cleats. For those in the Mid-West region, Shock will be practicing at both the Badlandz field in Chicago, IL and Paintball Plex in Laotto, IN.