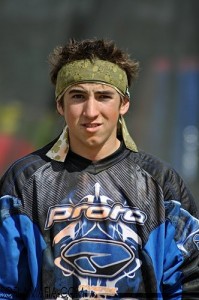 Pro paintball player Marcello Margott of LA Infamous recently caught up with Kyle Spicka of San Diego Aftermath and asked him a few questions. Read on as Marcello interviews Pro Paintball dot Com's up and coming player of the week.
Marcello says; "Kyle Spicka is on his way to the top. I have known this kid for the past 4 years and I have seen nothing but improvement. If he keeps up his hard work, dedication, and a level head, he could very well become one of the best players in the world. With his size, speed and athleticism, sky's the limit for young spicka. Kyle and I have become very good friends over the past year and I definitely admire his drive, heart and motivation on and off the paintball field. I thought I would give you all a chance to learn a little more about him so here it is."
Marcello: Tell me a little bit about yourself..
Age: 19
Hometown: Wilmington North Carolina
Previous teams: Gridlock, Palm Beach Vipers, Aftermath II
Favorite team growing up: Growing up i really loved Baltimore Trauma. Everyone on that team was super cool. I remember the first time meeting Hamen Chapman from trauma at a CFOA and he let we me use his dm6 to play a match with. When I got on gridlock it was some of the best times I've had in paintball, with the program and getting to play under my favorite team as well. Wck
Other activities: I made an attempt to play laccrosse in middle school..that didnt work out to well haha. In high school i played soccer and I wrestled for a few years. Eventually paintball started to consume most of my time so I choose to commit fully to paintball.
Marcello: What made you move to California?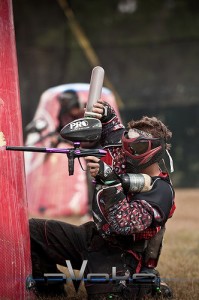 Kyle: After Mouse and Marcello were able to talk Mike Hinman into letting come tryout, I had to start making a decision about moving out. After getting on the team and some motivational speaking from Marcello i decided to take a risk and hit the road. Im still glad I did it too, becuase everyday out here is better than the one before. I mean really.. who doesn't want to live in California?
Marcello: How do you like the San Diego Aftermath program and why?
Kyle: I love this program, the skill level everyone has is nuts! Im playing with kids that have been playing half as long as me and are just as good. Mike Hinman is an insanely smart man and can mold kids into Spartans. Mike is an incredible coach, and ive learned so much from him in what little time ive been out here. Plus we usually play both days almost every weekend with good teams, and everyone always comes to grind.
Marcello: Goals this season?
Kyle: I've been thinking about this one for the whole off season. It really sucks that aftermath 2 wasn't able to finish a perfect season last year, and I plan on making that happen this year. If it was that close before it can definitely be done again. Playing every match 100 percent, hands down I think we can achieve it.
Marcello: What should people expect to see from Kyle Spicka in 2010?
Kyle: People should expect to see myself and all of Aftermath coming for blood this season. Anyone that stands across from us better pack a lunch cause its gunna be a long year. Im coming out hungrier than ever this season. Oh yea and I forgot, always expect me in your snake haha! Who Wants IT!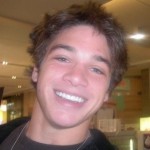 About the author: Marcello Margott plays for pro paintball team Los Angeles Infamous. When he is not traveling the world playing paintball and living out of his gear bag, Marcello is posted up in San Diego, California. You can learn more aout Marcello at his website; Marcello-Margott.com
ProPaintball.com says; Special thanks to Marcello Margott, Kyle Spicka for making the interview happen and nVokeMedia.com & Alex Phelps Photo for supplying the photos!