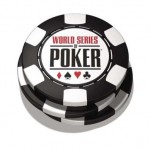 Raney Stanczak, a former pro paintball player that recently became a professional poker player, took 3rd place in the World Series of Poker Circuit event. According to WSOP, Raney was a clear leader throughout the tournament held yesterday at Harrahs Casino & Resort but ran out of luck in the final rounds, losing to pro card player Joseph Cheong.
Third Place: Early Chip Leader Busts
Raney Stanczak played an outstanding tournament, but lost his momentum late, resulting in a third place finish. He watched helplessly as Joseph Cheong took over the chip lead and dominated the later states of the tournament. Stanczak managed to double up a few times and moved back into contention, but he was knocked out by his adversary late when he moved all in with  . Cheong insta-called with  and watched happily as five blanks fell on board, making the pocket Q's the best hand. Stanczak, a student who has played Paintball professionally, earned $7,609 in his first time to cash in a WSOP Circuit event. [ Link to original article ]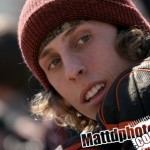 Raney has played with numerous pro paintball teams over the years, including Escondido Aftermath, San Diego Dynasty, Newport Entourage, and Hostile Kids. After NPPL Vegas last year, Raney decided to take some time off and focus on his education and card playing.