In part 1 of our Pro Update Series, Ryan Greenspan of San Diego Dynasty shares his thoughts on NPPL 2011 Chicago Open. Last weekends NPPL Chicago paintball tournament marked San Diego Dynasty's 4th consecutive victory in the 2011 paintball season. All across the internet players and fans have been discussing the possibility of Dynasty earning their 4th Triple Crown Championship. There is also discussion surrounding the controversy that took place at the NPPL 2011 Chicago Open finals between Avalanche, Dynasty and Uprising.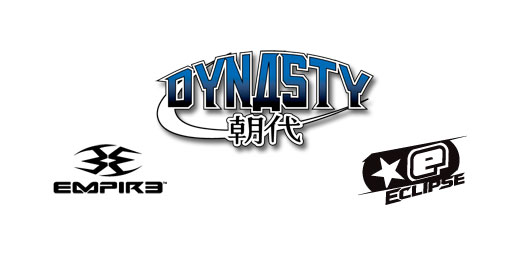 "Here we go again." Those four words are becoming more common between Dynasty's veteran members than the actual codes used on the field. For more than a decade, we have been playing this game, and for more than a decade, Chicago has been an important mid-season stop for all tournament paintball players. "Here we go again," Yosh said to me at around 6am the morning we are heading to Chicago from San Diego for the second NPPL event of the season and, more importantly, the fourth event for us as a new revamped Dynasty team. We have won 3 tournaments in a row before, but not for a long time. We have had a lot of down time since our last event and we want to keep our fans and sponsors happy with another good result.
We went into Chicago excited to get back together and ready to dominate. We played on Saturday, so that gave us a full Friday to watch the other pro teams and figure out that some of our game plans weren't going to work as well as we had thought.
We went 5-2 in the prelims on Saturday, but we were still struggling with the field and how to play it. Individually we were playing well, which was enough to get us to Sunday, but we still didn't have the field figured out.
We did a better job on Sunday, but if you were in our pit you probably would have thought we were losing games instead of winning since we still weren't happy with how we were playing as a team.
We know everyone wants to know what happened with Avalanche and Frank and Oliver. The basics are that it was that there were 4 Avalanche players left and 2 Dynasty players with Glenn in the snake corner and Oliver in the snake. They didn't know Oliver was in the snake and Billy dove in right in front of Oliver who shot at Billy. Billy shot at Oliver once he realized he was there, but the refs said Oliver had already shot Billy and left Oliver in. While this was happening, Frank ran to bunker Oliver. Oliver and Glenn both shot at Frank and Frank shot at Oliver. The referees said that Frank was shot before he got to Oliver and left Oliver in. Glenn got shot while this was happening and it was now a 1-on-1 with Oliver and the Avalanche player in the dorito corner. Oliver won that and went and pulled the flag. Frank came over from the dead box as Oliver was pulling the flag and they exchanged some words and some contact might have been made. Both Frank and Oliver were suspended and neither played the last game in the finals. It's unfortunate that there was controversy in the finals, but unfortunately sometimes that is part of sports. We consider Frank and the rest of the Avalanche players our friends, and nothing that happened in Chicago changes that.
Avalanche played great all weekend, and we'd like to congratulate them as well as Uprising and Impact on making the top 4.
Everyone keeps saying Dynasty is back, Dynasty is winning again, and yea, that's true. We know the past couple years we haven't been unstoppable but we have won a couple of events here and there and we have had success. This year we made some changes and we have a new fire that is pushing us in the right direction. With the addition of some new younger talent and more hungry players, we are able to reignite what we used to have. Plus having new young guys like Dalton Vanderbyl and Alex Goldman to run around and do all the hard work makes it easier on the guys who have been coming to these events for over a decade! I want to take this time to thank first off our AMAZING fans who follow us through every up and down we go thru, special thanks goes out to Al Poorman for driving up to see us, I think he is in the top five biggest Dynasty fans, maybe even over some of our mothers. Also, thank you to Empire, Eclipse, RPS, Guerilla air, CP, Pendleton, and every one of our sponsors, past and especially present for getting us to where we are today! You can keep up with what we're doing at www.Facebook.com/DynastyPaintball or www.DynastyPaintball.com.