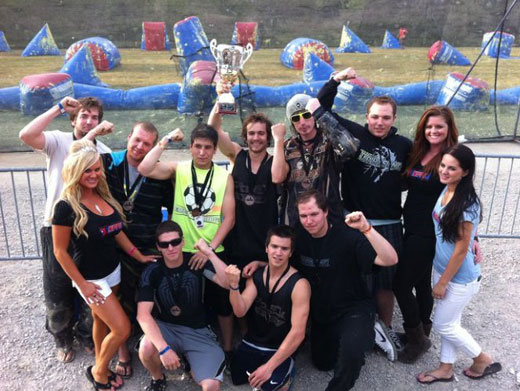 Pro paintball team Portland Uprising has been on the move this year. The team shocked the community with their announcement that they would be competing in the Pro division of the NPPL. After getting their feet wet during the NPPL 2011 Surf City season opener, Uprising made several improvements. After a few changes, the team went on to place 3rd at both NPPL Chicago and NPPL DC events. The teams rapid progress through the pro ranks drew the attention of several industry sponsors, most notably MacDev Paintball, who signed Uprising to shoot the MacDev Clone VX paintball guns.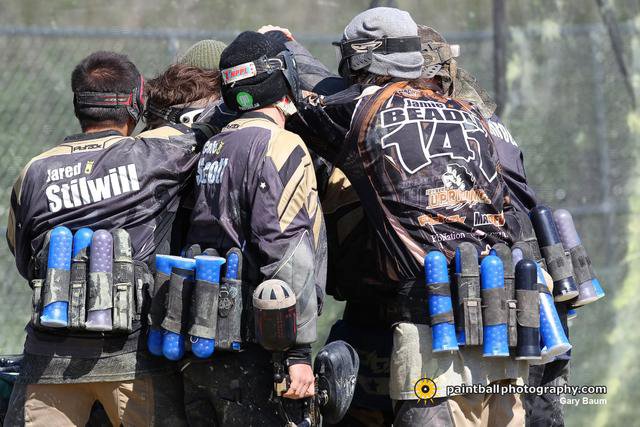 Not ones to rest, Portland Uprising once again shocked the paintball community when they announced their intentions to compete in the PSP Pro Division during the 2012 paintball season. Uprising will be making their debut in the PSP format at the 2011 PSP World Cup and are looking to add a bit of depth to the teams roster. Read on for the official tryout information from Portland Uprising by PBRack.
Hello Hello,

Uprising is holding tryouts October 2nd at Paintball Sports Park in Puyallup, WA.

This tryout is for our Xball team, were looking to pick up 2 front players for World Cup and potentially beyond. If you think you have what it takes to not only play but WIN Professional Xball, bring your A game and we'll take a look at you. Sponsorship will be discussed with players who make the team, you will be expected to pay for your flight to Orlando if you can't afford that don't bother coming out. We will have a special price worked out for people trying out, that will be decided at a later time.

We are also helping our buddy's team Ambush Army D3/D2 fill a few front spots for World Cup Xball as well, so if your not ready for the pro level but still want a shot to play Cup, message me before the event and we'll get you in a separate tryout format the same day.

Where– Paintball Sports Park- Puyallup, WA
When– October 2nd 10 AM
Why– World Cup Pro Xball team

For more information be sure to email Tommy Tucker @ Tom [at] PBrack.com
Good luck to everyone that is trying out. This is a great opportunity to compete at the Pro level.