Chattanooga CEP and Exalt have some good news to share.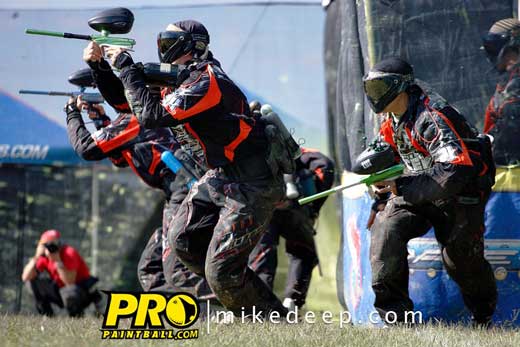 FOR IMMEDIATE RELEASE

Chattanooga, TN (April 2012)- Chattanooga CEP is excited to announce they have teamed up with Exalt Paintball for the 2012 season. "We have been huge fans of Exalt for years and it's great that we get to officially represent their products. The TRX cleats are specifically made for paintball. They have great traction and are incredibly comfortable, plus I have the flexibility to switch out the spike types for different playing surfaces", said Robbie Goldsmith, CEP Team Captain. "Exalt is happy to have CEP represent our company and products. CEP's drive and focus to become a top pro team is consistent with our company's goals and vision", said Ed Evans, owner of Exalt Paintball.