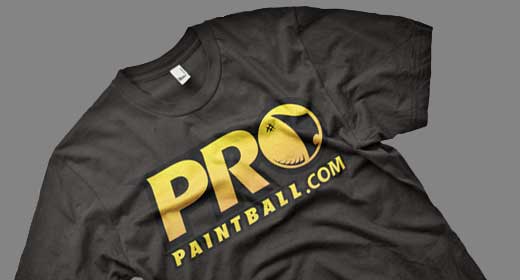 We are proud to report that our shirts and stickers are back in stock. In celebration of our new website launch, we are going to run a super sweet promo for the next 36 hours. Buy a PRO Paintball shirt and get a free gift of $15.00 Value! Hurry though, this offer is only valid until tomorrow, 8/17/2010 at 12:00am. Shop now at the PRO Paintball webstore.
You need something cool to wear and what better way than to show the world your a Pro Paintball player. Best of all, 100% of the proceeds go right back into Pro Paintball!

Each time you wear your Pro Paintball tee your are guaranteed to be the focus of the party. This tee is a great way to start up a conversation and show your love for the game. Besides, every baller knows, girls LOVE pro's! So what are you waiting for?
tl;dr? Buy your PRO Paintball t-shirts & stickers and get a free gift. Offer ends 8/17/2010 at 12am.