The USPL West Coast Open is just around the corner and in the next 24 hours teams will be arriving to practice the USPL layout at SC Village. ProPaintball is happy to announce that Matt Dawson is again in charge of our photographic coverage for the USPL SC Village Event.
We have received word that Ryan Cohen went back to X-Factor for this event, and his brother Brett along with Devin Odell will continue to play with the Infamous 7-Man Squad. They've been joined by Rusty Glaze and Alex Savino who are now also playing on the 7-man Infamous squad.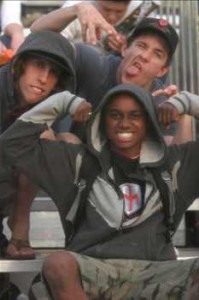 Sean "Crunchy" McDonald is rumored to have returned to paintball. He left the Ironmen following the 2007 Chicago Open and vanished from the paintball scene. Word on the street says "Crunchy" is back, and playing alongside old friends on the San Diego Aftermath Semi Pro team.
Photo Credit: Matt Dawson