Pro Paintball Rumors: New Jersey Open
Today is day 1 of the PSP New Jersey Open. Read on for the latest pro paintball news and rumors from the event.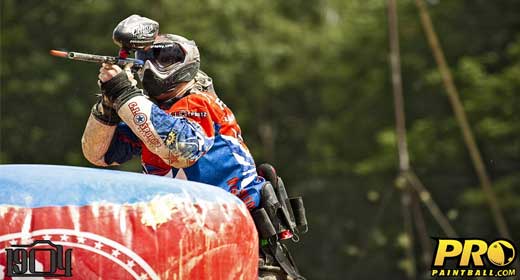 Chicago Aftershock is playing with 9 players this event. As rumored, Damian Ryan is playing with the team. The schedule that was released had incorrectly seeded Aftershock and CEP. The mistake has been corrected and the two teams have switched brackets.
San Diego Dynasty's Mike McCormick will start over Tyler Shelton.
Kevin "Kali" Rudulph won't be competing with Infamous at the event. He recently had a kid and is staying home with his family.
We've received several questions regarding the Russian Legion name change on APPA. According to sources familiar with the matter, one of the managers adjusted the name to Russia (BRL), short for Boston Red Legion. The Russians have had issues with two of their players, one had a passport issue and another is hurt. Bear D'Egidio has been picked up by Legion and will be playing in NJO.
Thomas Taylor (Sacramento XSV) is playing with LIFT.