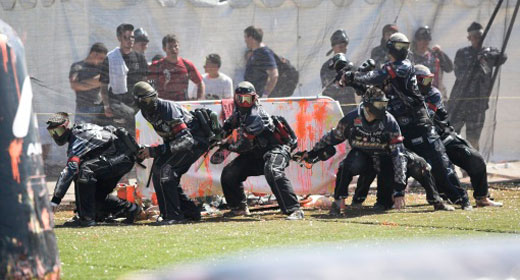 This weeks pro paintball rumor report features the latest paintball news and gossip from San Antonio X Factor, San Diego Dynasty, Edmonton Impact, Newport Entourage and Sacramento XSV.
Archie Montemayor and Devin Odell are rumored to be reuniting with their friends and former teammates on San Antonio X-Factor. Between Dixon Yang, Grayson Goff, Dusty Odell, Devin Odell, Archie Montemayor, Ryan Cohen and Cody Bayless, X-Factor will once again be a top contender in 2011.
Chad George will be joining former teammates Ryan Moorhead and Tim Montressor from the Philadelphia All Americans.
Johnny Thompson is rumored to be retiring from professional paintball. Johnny competed with pro paintball team Edmonton Impact. Sources indicate his departure opened the door for Chad to join the team.
Pro Paintball insiders indicate that pro team Newport Entourage will not be competing in the 2011 pro paintball season. Several of the players are said to be looking for a team.
Ryan Martin of Newport Entourage is rumored to have signed with Sacramento XSV.