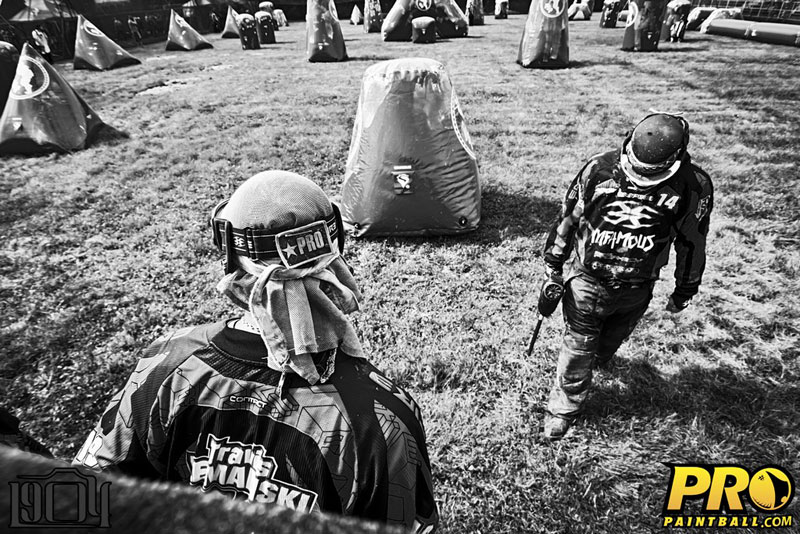 After the teams disqualification at NPPL DC, ProPaintball insiders speculated that big changes were coming to the teams roster. Last week rumors were stirring that Infamous was releasing anywhere between one and three players. Justin "LJ Schwarz, Marcello Margott, and Bobby Aviles were all named by our sources.
In a ProPaintball interview published last night, Justin "LJ" Schwarz broke the news that he would be joining the Los Angeles Ironmen. In the interview Justin discussed the NPPL DC situation and more.
"…DC was a nightmare! I had a previous suspension from chicago nppl which I thought I had served and apparently I had one more game to serve in DC. I was not warned or told by any of the NPPL officials that the suspension still stood and I had one more game to sit out. If I would have been aware I definitely would have sat and not tried to "sneak" on a game like most of the paintball community thinks I did. I feel very bad for not double checking and the DC loss is definitely my fault for Infamous. I am very sorry to all of the fans and sponsors that I let down."
ProPaintball insiders suggest that contrary to rumors, Marcello Margott and Bobby Aviles have not been let go. No further details were known at the time of publication.
The plot thickened this morning as rumors circulated that Damian Ryan and Brad McCurley had left Aftershock and joined Infamous for PSP World Cup. Damian and Brad compete with Chicago Aftershock in the PSP Series, and Chicago Legend in the NPPL. It is worth noting that Chicago Legend took first place at the recent NPPL DC Challenge after Damian beat Arsenal's Justin Rabackoff in a 1 vs 1 competition. ProPaintball caught up with Damian this morning in hopes of clearing the air.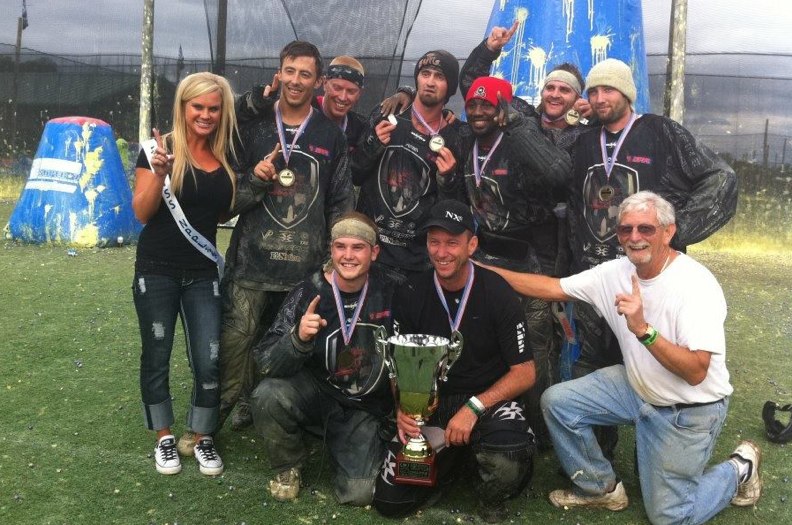 New players on Infamous:
Damian Ryan confirmed with ProPaintball that he and Brad McCurley were leaving their PSP team, Chicago Aftershock, and joining Los Angeles Infamous. Damian wanted to make it clear that they were not leaving Aftershock for personal reasons. Instead, Brad and Damian came into the 2011 season loyal to Chicago Legend, an Empire Paintball team, and after the NPPL DC win, Empire Paintball made it clear that they did not want their sponsored players competing with a non-Empire team in the PSP. Brad and Damian then joined Los Angeles Infamous and will be making their debut at the PSP World Cup in late October.
The loss of Brad and Damian will may impact Chicago Aftershock as they prepare for the 2011 PSP World Cup. Rumors are circulating that the team will be holding tryouts to fill the two recently vacated spots on Shock. Stay tuned for an official announcement.