The NXL Mid-Atlantic major event is fast approaching and it is time for Paintball Power Rankings to be debuted. This in depth ranking of the 20 NXL Pro teams changes event to event and is updated to reflect team performances after each event. The upcoming layout for the next event and how it plays will also be taken into account based on what team is best suited to play that style of layout
The Power Rankings
1. Edmonton Impact
Impact is coming off a near perfect performance at the NXL Sunshine State Open where they won the event. Alex Goldman is playing perhaps the best paintball of his career, and a star studded lineup including players like Justin Cornell, Alex Rodriguez, and Matt Jackson should keep them competing in the finals all season long. It will take a gutsy run by another team to best Impact. The level of chemistry among this roster is unmatched, and that seems to be the biggest weapon Impact has.
2. Los Angeles Infamous
Infamous has been on the cusp for years and it finally seems they are back to being one of the most feared teams in the pro division. Their versatile, veteran core of Thomas Taylor, Kevin Rudolph, Greg Siewers, and Cody Mickoski is one of the toughest groups in the league to scout. And, once you mix in their young stars like Harrison Frye, this team is one of the most complete in the division. If they can stay mentally focused, they should see an event win this season, and maybe a season title.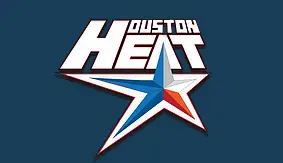 3. Houston Heat
Coming off a surprisingly poor event one after missing key player Konstantin Federov, Heat isn't going to leave anything to chance coming into the Mid-Atlantic major. The shocking mid-season addition of Tyler Harmon, and the return of Federov makes this lineup the most talented in the league on paper. Essentially every player on this roster is a top level star and has played together for years to create some of the best chemistry in the league held together by glue-guy Chad Bouchez. They can be hot and cold however; will they be able to put together a complete event like we have seen them do at World Cup the last few seasons?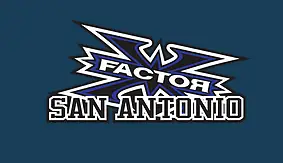 4. San Antonio X-Factor
Matty Marshall once said "There is no wise old man to consult on how to make a professional paintball team" But I think if I had to consult someone, it would be Alex Martinez. He has built up what started as a young roster of players like Archie Montemayor, Colt Roberts, and Grayson Goff into a veteran roster filled to the brim with talent. The layout for event two looks to fit this team nearly perfect, with their aggressive snake attack combo of Billy Bernacchia and Demetrius Ninios. And, with a backline of versatile weapons like Archie and Raney Stanczak this could be another victory in Philadelphia for Xfactor. Their last one set off one of the most historic runs in NXL history, could history repeat itself?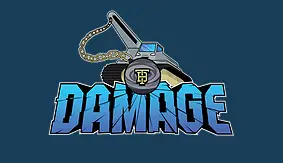 5. Tampa Bay Damage
Damage is really solid. They have a diverse group of talent that is known for their ability to grind teams down with their slow style of play. However, we have seen them fall just short the last few seasons, and they seem to be searching for that magic that catapulted their team to glory all those years ago. The Edwards brothers are playing some of the best paintball they ever have, and with the incredibly dangerous Jon Woodley patrolling the center, we could be in for a good run from this roster. Keith Brown is my choice for the Golden Barrel winner for event two, this snake layout suits his style perfectly, and with the ageless Bryan Smith backing him up, Damage is my pick to win this entire event.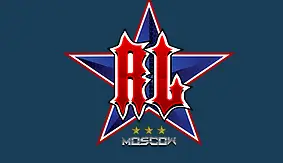 6. Moscow Red Legion
Red Legion over the last season has been one of the most erratic teams in the league, they seem to live and die behind the ultra-talented duo of Alexander Berdnikov and Leonid Smotrov. Smotrov is an interesting player in that, he may be one of the most individually talented players to ever step on the pro field, but he just seems to fall short when the moment calls for him. However, this team is highly dangerous and has the best coaching staff in the professional division. They are able to constantly adapt their gameplay to each opponent, and their ability to attack relentlessly is unmatched in the NXL. Having only 6 players on the roster may make it tough in the heat of summer though, but I think if Smotrov is able to play to his ability, this team is elite.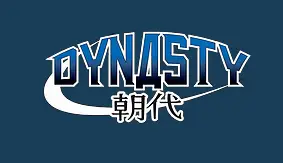 7. San Diego Dynasty
Perhaps no team is more interesting heading into event two than Dynasty. They performed admirably in event one through multiple major injuries. But, just when good news came about superstars Ryan Greenspan and Marcello Margott's health status, a major blow was struck with the departure of Tyler Harmon. Dynasty should be able to rebound though with the return of Dalton Vanderbyl, a player crowned by Oliver Lang as Dynasty's "secret weapon". There is no time better than now for the young Mike Urena to have a breakout performance in the snake, and Ryan Greenspan back at 100% should instantly propel this roster to Sunday. Dynasty has always shown that they are bigger than any one player, and now is their chance to show the world once again why they are the best team in paintball history.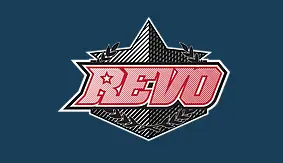 8. Baltimore Revo
When it comes to the quintessential, under-dog team, Revo is perhaps the first team that comes to mind for many. Although on paper they do not match up to the super teams of the NXL, they are incredibly balanced in all areas of the field. Captained by top-level gunfighter Henry Sentz, Revo mixes together a diverse group of players to bring together a roster that has consistently made the Sunday club. Stephen Omara and Chris Schehr may be some of the most under-rated players in the game. Omara has been nothing short of amazing the last few seasons, and his unique style of play makes any Revo match a must watch. He is able to utilize blind spots on the field better than any other player in the league. Do they have the star power needed to overcome the super-teams like Impact, Infamous, or Heat? Time will tell as this roster has often surprised the elite teams in the NXL.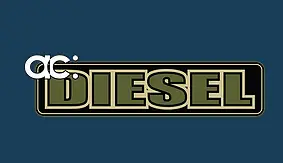 9. AC: Diesel
Diesel is a part of the new breed of NXL teams that rapidly entered the pro division and quickly found success. This roster is gritty and tough, and no one exemplifies those traits better than Mark Johnson. Mark is seemingly ageless and is playing the best paintball we have ever seen him play. The roster that has been put together on Diesel is going to make them a problem for most teams in event two. They will feast on this aggressive layout and attackers Clint Johnson and BJ Heningburg should keep this team on pace to threaten the top teams. Don't be surprised if this team is in the finals, the real question though, is do they have the poise and experience to go the distance?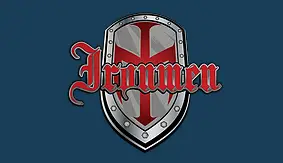 10. Los Angeles Ironmen
The Ironmen are one of the longest running teams in paintball history. Year-after-year they have put forward competitive rosters and found ways to stay relevant in the constantly changing pro paintball landscape. Captained by their consistent leader, Nick Slowiak, this team is exciting to watch on the field. They have perhaps the best back line duo in Slowiak and new addition John Jackson, and that steady, veteran presence has helped this young roster find success. Payton Tabada and LJ Parrish are dangerous attackers and with one of the most creative coaches in the league in Nikki McEvers, this roster is shaping up to be a major threat on the aggressive event two layout. Look for LJ Parrish to be at the top of the elimination leaderboard, and don't be surprised if Nick Slowiak is lifting yet another first place trophy on Sunday night.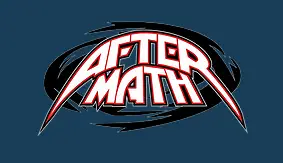 11. San Diego Aftermath
Although Aftermath has been in constant flux the last few seasons, this squad was completely dismantled at the end of last season with the reintroduction of long-time coach, Mike Hinman. Mike immediately went to work building a young, but talented roster. His ability to consistently put winning teams on the field is not in question, but his young leader Joe Barrett has a large task ahead of him to pull this team together this year. With rising star Brandon Unger and a mix of youthful talent, this team is seemingly built for long-term success. But, do they have the heavy hitting talent needed to win the pro division? We could be in for some surprises, as the always-focused Mike Hinman has shown year-over-year that he can bring out the best in almost any player on the paintball field.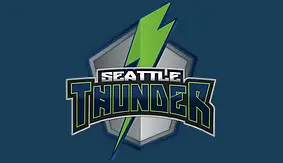 12. Seattle Thunder
Thunder shocked many fans in event one of the NXL with a top-5 finish after multiple seasons of placing in the bottom half of the league. Captain Corey Field has something interesting coming together in the Pacific Northwest, and his unique squad could be effective all season. While many teams opt to go out and buy top talent, Corey has been able to assemble a team of mostly players local to the Pacific Northwest region. This team may be one of the best in the league at laning off the break, and their ability to consistently create body count advantages early has made them a tough team to beat. If they can continue their elite level of lane discipline, Thunder is going to be a hard-fought opponent for even the best teams in the league. Lets just hope Corey and company can make a finals run before the rain comes for this Seattle cinderella.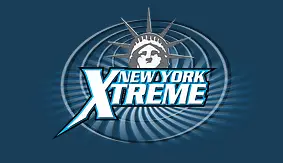 13. New York Xtreme
Often brash and always ready for a fight, NYX has created an identity of a brawling and aggressive team. Their strategy can sometimes leads to quick loses, but when everything is clicking, they have put some beat-downs on top level teams. The one area they seem to struggle is consistency. Captain Harris Hussain seems to either be a top-10 player in the league, or a penalty magnet any given game. If they can pull together and play consistently, the event two layout will greatly benefit their style. Patrick Kraft is always playing at an elite level and CJ Canter may prove to be the steal of the season after a dominant event one performance from him. I think for the first season in a while, NYX has a roster that has the poise to go the distance. If new coach Rich Telford can help this team with a steady, veteran presence, the upside for NYX is extremely high.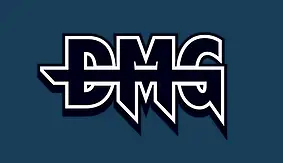 14, Sacramento DMG
Over the last few seasons, DMG has suffered what many new teams in the NXL have experienced, roster churn. It seems like everytime they develop an emerging star player, they get swept away by a top-level team. After seeing their best player, Joe Barrett leave the program, DMG quickly began to re-tool the roster. Their roster is really interesting in that they have a pretty significant level of veteran experience in Shane Howe and Hao Vanta, and have brought in some young talent to help begin to re-shape the future of DMG. The Boyum brothers have been really effective so far this season, and I think this team is one strong attacker away from pushing their way up the pro leaderboard. Shane Howe is somehow still relentlessly attacking through the snake at age 48, but he needs some more help for this team to truly make a run.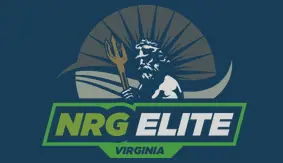 15. NRG Elite
NRG has all the makings of a top pro team; strong ownership, one of the best practice facilities in the country, and history playing together. The one thing they do seem to lack is consistency though, as they have shown flashes of brilliance at times against elite teams. However, this team is fairly young and still finding their pro division legs. Zak Giger has the makings of an elite player and has been really good for them. I think one more full season for this team will be what they need to be a serious threat to contend in the 2022 NXL season. When they have the advantage, they can hang with almost any team in the league, but they still lack the poise needed during chaotic matches or matches they start down early.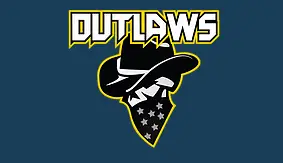 16. TMG Outlaws
The Outlaws have struggled over the last few seasons. They have churned their roster over a few times with their top player, Fred Berkley, being one of the only stable elements on the roster. It can be hard to have a consistently performing team when new players are coming in and out of the program at a high rate. If TMG can find a way to solidify this lineup and keep it together this year, they could begin to develop a competitive team.
17. AC: Dallas
One of the most intriguing recent teams, AC Dallas had a wild off-season. They effectively saw their entire roster walk from the team after years of being near the top of the pro division. Now, Greg Pauley is trying to rebuild the team quickly and get back to the top end of the division, but the route he is taking may not be easy. He brought up an entire roster from a divisional program in an attempt to expedite their maturation process on the pro field. Time will tell how this will pay off, but so far they have been over-matched in the pro division. However, we have seen this roster win pretty dominantly in the divisional league, so they may just be a few veterans away from a complete team.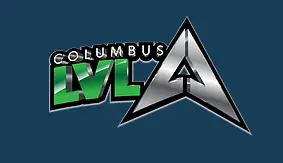 18. Columbus LVL
One of the newest teams in the pro division, LVL has shown sparks of elite play in their first few seasons. We have seen them take top-level teams on and take them to the brink in many matches so far, but like the other teams towards the bottom of this list, they lack the consistent and steady hand of a veteran pro player. This team is still young in terms of their pro experience and I think they will struggle on the event two layout. Star player Justin Politi may find success attacking down the field, but do they have the aggression on the rest of the roster to take advantage of that?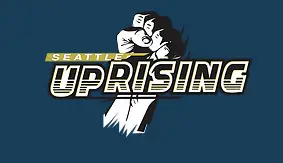 19. Portland Uprising
Uprising is an interesting team, on paper they have some solid pro players in James Creek, Joel Eaton, and Brandon Olsen. Over the years, we have seen them have brilliant events where they surprised the entire division, but more often than not they seem to find themselves towards the bottom of the standings. It seems they struggle in breaking zones against elite teams, but that may not be such a bad thing on the event two layout. The back line is hard to play, and I can see James Creek being really good on this layout. Maybe they will prove everyone wrong, but until they can get more consistency on the field and keep their poise, they are in the bottom half of the league.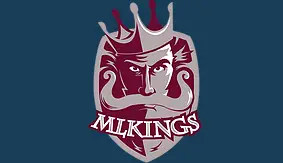 20. MLKings
The MLKings have been struggling in the pro division since they entered it and it shows. They have a few solid players in Kyle Barry and Greg Montalvo, but most of the roster just isn't ready for the professional division. If they can't find some magic this season and make a deep run in one of the events, I would find it hard to believe they are still in the division next year. Against top teams, they seem to be in an uphill battle in just making their bunkers and staying alive, we will see how this event goes, but I imagine they struggle again.