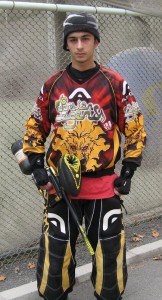 International Pro Paintball Player Parham Nazari plays for team Persian Legend in Iran now. The team is sponsored by Angel and coached by Pro Player Maximus Lundqvist in the tournaments. Parham is without a doubt the best Paintball player currently playing in Asia. Everybody enjoys watching him when he is playing. He is extremely quick, maintains great field awareness and not to mention a phenomenal player!
Name: Parham Nazari
Age: 18
Hometown: Tehran
Any hobbies other than paintball: Football
Previous teams: Datis
Position you play: I play in all positions.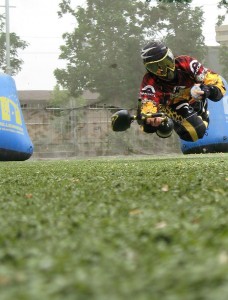 Favorite Pro team: Russian Legion, SK Moscow
Favorite Pro player: Konstantin Fedorov
Favorite tournament accomplishment:
5th place of Intercontinental Cup 2008 at World Cup in Toulouse, France
2nd place in PALM Kish Island Tournament, March 2009
Why do you play Paintball?
This is the only sport that satisfying me.
Who supports you?
My Father and Reza Adjami (Owner of team Persian Legend)
Who helped you become the player you are?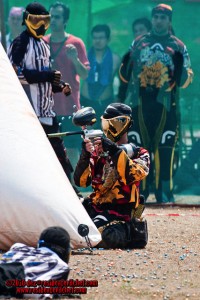 Due to lack of proper support and coaching, I mostly learn paintball through watching paintball videos taken from professional teams. Above that, Mr.Reza Badrian (Datis) and my colleagues in Persian Legend Team were a great help to me.
Why did you leave Datis for Persian Legend?
I had feeling that there was not much to learn in Datis team any more. Beside that, the atmosphere inside the team was in such a condition that the team members were hardly communicating. Above all, decisions were taken during the games by team leader was improper decisions.
Persian Legend team is a talented, motivated and energetic team and in compare to Datis, they are physically more fitted. The team members have excellent communication and they have very much respect to each other and acting like a family.
How many days do you practice in a week?
At the moment I practice 3 days a week because I'm student and I have to study too, but my insistence is to practicing every day since it is very enjoyable to me.
Advice to any new players?
My advice always is to practice more and more.
Mentors?
Not in a proper way, but on a best effort, I try to teach my colleagues whatever I know.
How is the level of Paintball in Iran comparing to Europe?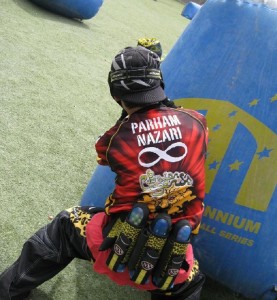 To my knowledge the Iranian teams are in a very good level of playing compare to European teams and if to be supported, for sure they will be a big competitor to the European and American Paintball Teams.
Further I have to mention that due to limitations and lack of supports and sponsors, paintball became a very expensive sport in Iran and most of the expenses are provided by the players themselves. Only a few clubs are available that their players could afford the expenses for normal practicing and participating in some of the tournaments.
Do you have any plan to play for any European team in future?
Not for the moment, but I think Persian Legend team has a big potential and capacity to be a good and hard competitor to European teams.
Goal for this season?
My goal is to practicing as much as possible in this season and looking towards finding sponsors for participating in European tournaments.
This interview was made possible by ProPaintball.com's very own Nima Razavi out of Mashhad, Iran.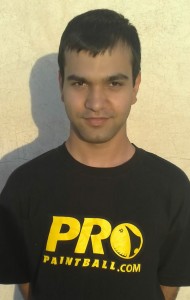 Also, check out this Paintball Blog out of Singapore which has also done a story on Parham Nazari.