Less than 48 hours ago the 2010 season came to a close. Paintball players and fans alike hoped on planes and headed home, many looking forward to a relaxing off season. As today's rumor report documents, many paintball teams have big plans in mind for the 2011 season. Read on for the latest paintball gossip.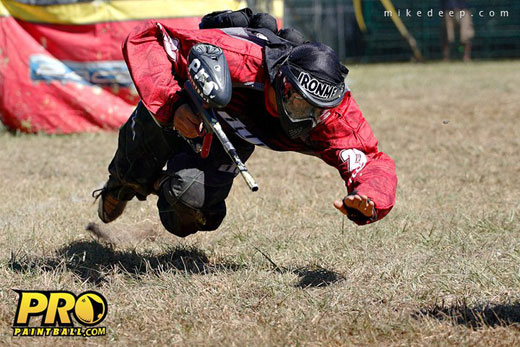 Newport Entourage
Rumor has it that Rodney has been trying to merge Entourage with another Xball team for 2011. PRO Paintball insiders suggest that Rodney first attempted to work a deal with Dynasty but moved on when he learned that the team has well over 10 players. Sources report that an Entourage and Ironmen merger is on the table. A potential merger would combine the strength and experience of veteran Ironmen players with the speed and agility of Entourage players. It is worth noting that Kevin "SK" Bredthauer, Rodney's friend and former teammate on Dynasty, is coaching the Ironmen and this could increase the potential odds for a merger. That is of course if Dave Youngblood signs off on it.
Los Angeles Ironmen
Sources around the Ironmen camp suggest that 2011 will be a new year for the men. PRO Paintball insiders suggest that the Ironmen will be refocusing on local players in an effort to reduce cost and build the program. The first player released from contract was Ryan Cohen and we expect a few more cuts are in the works. As of writing their is no word as to what Oliver Lang will be doing.
Russian Legion
The Russians dominated Chicago Aftershock in the PSP World Cup 2010 Finals for a strong 1st place finish. PRO Paintball insiders let on that the Russians may be considering testing their luck in the 7-man arena. As far as the roster is concerned we do not see much if any movement. Word has it the management is very happy with the teams performance this season and plan to continue full speed ahead. As rumored during the PSP World Cup, the Russian Legion has dropped Draxxus/Procaps and will be a GI Sports flagship paintball team in 2011.
Stay tuned for part 2 and part 3 as we share the latest rumors and news surrounding Sacrament XSV, Chicago Aftershock, San Diego Dynasty, Tampa Bay Damage, San Antonio X-Factor and many more.