The road to the NPPL 7-man season opener in Huntington Beach is heating up. Pro Paintball teams from across the nation are making last minute preparations to insure their rosters are on point and their game plans are set. Read on for the latest paintball news from Tampa Bay Damage, DC Arsenal, Portland Naughty Dogs, San Diego Dynasty and Edmonton Impact.
Tampa Bay Damage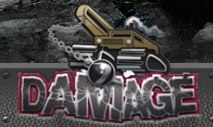 Justin Rabackoff of the Russian Legion will be playing with Tampa Bay Damage in the NPPL 7-man series. Also joining the team is Jacob Edwards who will be making his pro debut. Paintball definitely runs in the Edwards family; Jacob is Jason "FK" Edwards younger brother and is a killer. Its always cool to see the brothers playing together. Damage had an amazing run at PSP Phoenix Open and with the team picking up both J-Rab and Jacob, the team is looking exceptionally strong for NPPL Huntington Beach.
DC Who?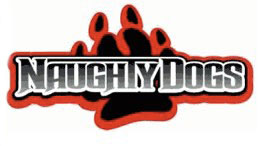 Last week we broke news that Tom Fore and his team DC Arsenal would be sitting out the 2010 pro paintball season. Shortly there after, pro paintball was informed by insiders that the Naughty Dogs would be filling in for Arsenal. Here is how its going to work out; the Naughty Dogs will be under the Arsenal franchise, so on paper they will be competing under the name Arsenal Dogs. However, on the field, the team will known as the Naughty Dogs. The Dogs will be sponsored by DYE Precision, Guerrilla Air, Draxxus, Exalt, and Nox Products. In addition, we have been able to confirm that Collin Lasater of Arsenal will be joining the Naughty Dogs for the 2010 paintball season.
Another insider has indicated that Oliver Lang of the LA Ironmen may be playing with the Naughty Dogs for Huntington Beach. Last year Oliver joined up with DYE team DC Arsenal, so with the Dogs being a DYE team, the rumor appears plausible.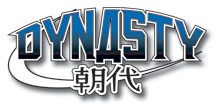 The Eagle flys with San Diego Dynasty:
Earlier we had received information that Glenn might be playing with St. Louis Avalanche but sources indicated that this was not the case. Pro Paintball insiders confirmed that Glenn "Eagle" Takemoto will be playing with San Diego Dynasty.
Pro Paintball Rematch: Damage vs Impact at Huntington Beach?
San Diego Dynasty and Edmonton Impact will be practicing this weekend at Camp Pendleton Paintball Park in Oceanside, CA. Last weekend we heard that Impact, Vendetta, and Explicit were battling it out at Capital Edge Paintball Park. With Ryan Moorehead, Josh Davey, Justin Cornell and Dave Baines, Zach Yachimec and Josh Ouimet, it goes without saying that Edmonton Impact has a very solid roster. Could we be looking at a rematch between Damage & Impact next week in Huntington Beach?