MAO WATCH LIST: Boston Red Legion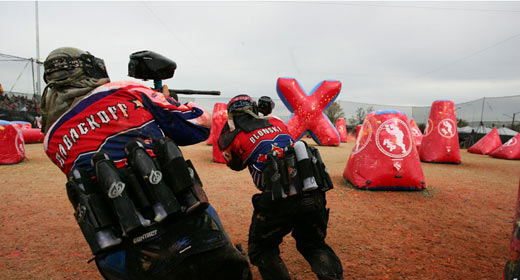 The Russians are looking to make a statement in Rock Hill. They have the distinction of being the most consistent Pro team in the PSP over the last five years. They also have the most 1st place finishes. What has been missing is a strong finish to their Sunday.
Thru two events this season, they bring in a .548 win percentage good for fourth best in the league. Defensively, they are allowing 4.7 points per match. Currently they ranked 5th in the PSP Standings and 5th (by one point) in the ProPaintball Power Rankings.
One area that Legion will look to get under control is the penalty box. The Chicago event showed them to be undisciplined at times and not the methodical machine they can be.
The chart below shows just how dominate the Russians have been since 2006. Still, the PSP Pro Division Series championship proved elusive. That is until last year as Boston took 2 out of 3 from the Philadelphia Americans to win the series.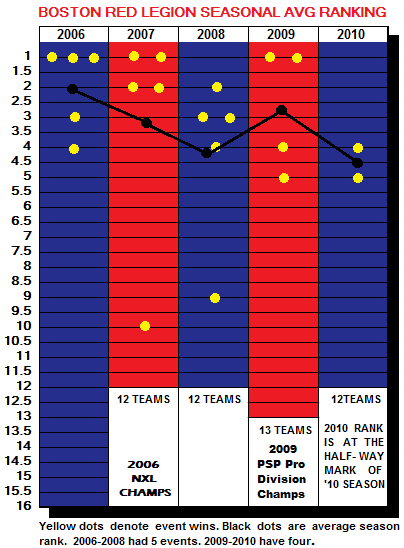 It is a safe bet that Boston Red Legion will be bearing down to get back into the Finals match. Anything below a Top 4 would mark the first time in Pro they would have two events in the same season missing the Top 4. Personnel and coaching adjustments have been and may continue to affect the season. Stay tuned.