Los Angeles Infamous, home to several former Ironmen and Aftermath pro paintball players, have announced that another top pro player has joined the team. Read on for the latest paintball news.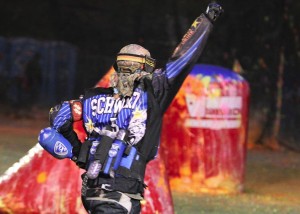 Rumors circulated throughout the weekend that San Diego Dynasty's very own Justin Schwarz would be leaving the team. Pro Paintball insiders informed us that Justin did not show up for practice this weekend and reports indicated that he had already found another home. Confirmation arrived this morning that LA Infamous has officially signed the former Dynasty player for the remainder of the season. Justin Schwarz previously played as a "dorito attacker" with NXL team San Diego Legacy and later joined Triple Crown Champions, San Diego Dynasty. Sources indicate that Mr. Schwarz will continue running the dorrito side with his new team, LA Infamous.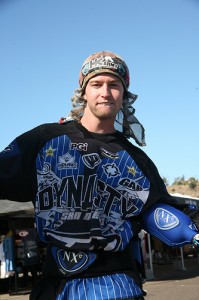 Pro Paintball's Brandon Mason caught up with the Captain of LA Infamous, Travis Lemanski, who had this to say;
Justin is a phenomenal player who has proven his worth time and time again. We think he will be a great fit on Infamous and be the perfect fit to our style of play.
Eric Crandall, San Diego Dynasty's team manager added;
San Diego Dynasty and Justin Schwarz have decided to part ways. Justin has been a valuable member of the team, and a great contributor to the teams success over the past few years. We wish Justin the best in his future pursuits.
This story was sponsored by NXe Paintball. Be sure to check out the NXe elevation series paintball harnesses systems, the most comfortable pack on the market. If your a Dynasty fan, you won't want to miss Alex Fraige's custom Fraige edition paintball harness.
Photo Credit:
Dynasty/Justin Schwarz "victory" photo shot by Matt Dawson.
Justin Schwarz "mugshot" photo shot by JT Sports.