Pro Paintball insiders report a few pre-Christmas moves are in the works. Read on for the latest from the Ironmen, Russian Legion, Damage, Aftershock and more.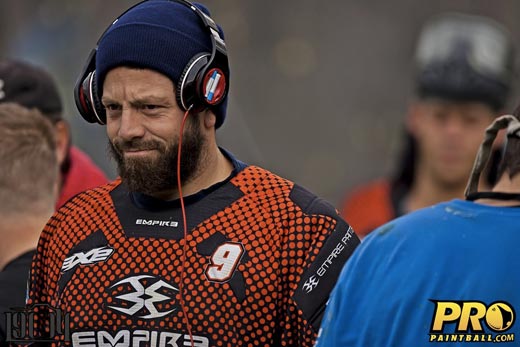 Sources suggest Nicky Cuba has been in talks with several pro teams for 2012. According to reports, a new pro team may be trying to ink a deal with him and another big name pro to help anchor down the roster.
Dave Baines recently had a baby. Several sources suggested he was weighing two options, a multi-year commitment or an early retirement. ProPaintball insiders suggest he still has the hunger and Tampa Bay Damage has been in talks to resign him.
Former XSV and Top Gun player Ryan Martin is rumored to be in negotiations with the Ironmen. Sources suggest that in addition to playing with the team, he might be looking for a job at DYE Precision.
Jason Wheeler of London NEXUS is reportedly signing with the Russian Legion. This may dispell the rumor of an "all Russian"-Legion for 2012, but maybe they are moving to an all-Euro/Russian team?
Distortion, a D2 Xball team, is said to be forming a very close relationship with Chicago Aftershock. According to ProPaintball insiders, Shock has been looking for some new blood (and money) to help revitalize the on again Aftershock. Chicago Aftershock's win at the 2011 NPPL Las Vegas was made possible by 4 Aftershock players and 4 Distortion players. According to pro teams that competed against shock, "the distortion guys are good!".