Planet Eclipse and professional Team Vicious are please to debut their 2011 Team Edition Planet Eclipse EGO 11. The guns feature a limited edition anodized print and are available in 2 colors, black parts and red parts. There are only 12 black guns produced and only 6 red guns.
The roster for the 2011 PSP Galveston Open is:
Zak Sherman
Bryan Bortol
Chris Hooker
Parker Rosenthal
Trevor Resar
Phil Kahnk
Drew Templeton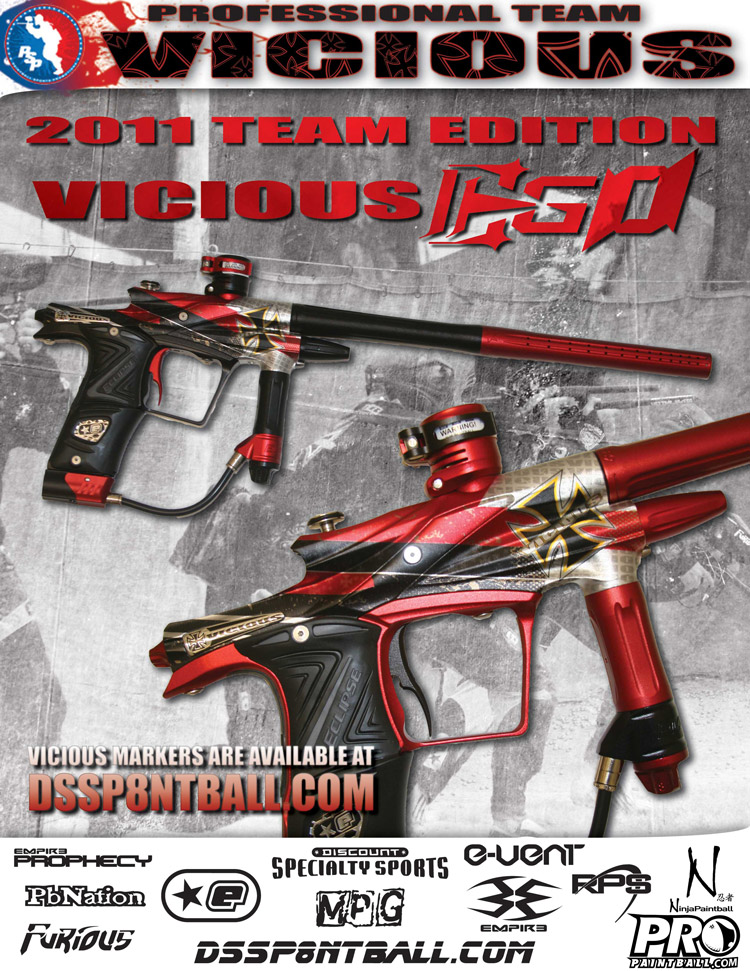 As of writing, there are only 2 red guns left for sale, retail price is $1450, including USPS express  shipping. Contact DSS for yours today, 402-502-3434!