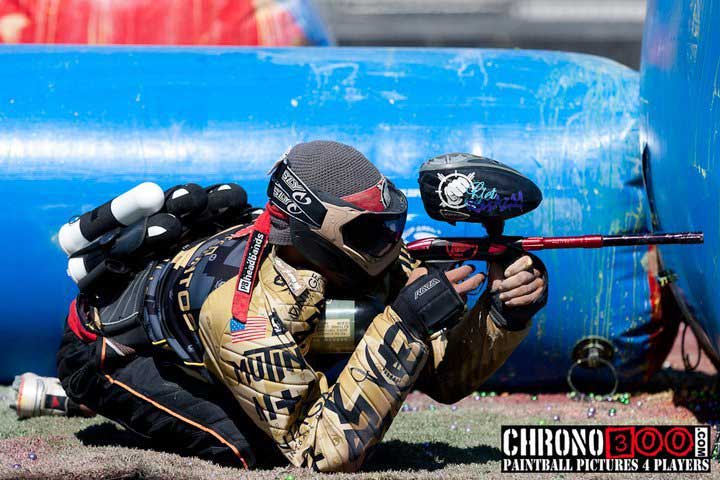 Every Tuesday on Propaintball.com I will be doing our "Player Of The Week" feature. I will do my best to have a wide variety of players featured in this section, from the most well known pro players to some "up and coming" guys from your local fields. If there's someone out there that you think I should talk to, or if you have any specific questions you would like to see answered, feel free to email me at roth357 [at] gmail.com anytime. So without further delay, here is our Pro Paintball Player Of The Week!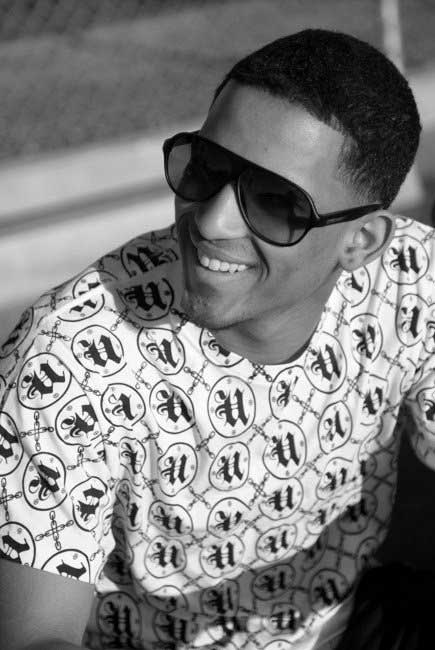 Name: Alfred De Los Santos
Hometown: Lindenhurst, NY
Occupation: Full time College student
Previous Teams: Voices of Violence (3-man), NY Sun Devils, LIFT, Indianapolis Mutiny
Current Team: St. Louis Avalanche (NPPL), New England Hurricanes (PSP), Moncton Strict Union (CXBL)
Sponsors: Dye Paintball, Vanguard, OXCC, UNDERSTOOD, Paintball Arena, NXE
Position: Front Dorito/Snake
Favorite Players: Hmm I'd have to say Alex Goldman, Federov, Jrab and Jason Edwards
JJ @ ProPB: When you aren't playing paintball, what are you most likely doing?

Alfred: When I'm not out grinding every weekend I'm usually at home spending time with my family, in the Gym, or out with my friends. I'm a full-time student and work a part-time job so I really don't get much free time for myself so when I do I try to take advantage of it lol. I also love playing sports Football, Baseball, and Basketball are my favorties. If anybody ever wants to throw down on the courts let me know! I'm always up
for a challenge.
JJ @ ProPB: When did you first start playing paintball?

Alfred: I first started playing paintball in 2005, I had just moved into the neighborhood and made friends pretty quick. Later in the year my buddy invited me to his birthday party over at a place called X-factor literally around the block from my house. It was basically all us little kids vs. his older brother and his friends and needless to say we got our asses kicked!! Regardless of the fact I had the time of my life and was instantly hooked. Back then cases of paint were 100 bucks so I played every 6 months or so.. If I couldn't afford to go to X-factor we'd buy some paint at Wal-mart and played in a sump by my house.
JJ @ ProPB: When did you first start playing tournament paintball?

Alfred: I first started playing tournament paintball in August 2006 I had made friends with some kids at this field called High Velocity on Long Island. We all clicked pretty well and they had asked me to play a local 3-man young guns with there team called Voices of Violence. We went out and took 4th and I had actually played pretty well for my first tournament. My first National event was World cup 2007 at Disney with LIFT in Division 3 X-ball.
JJ @ ProPB: Who do you look up to in the sport?

Alfred: Honestly, I can't really single out anyone but I look up to guys like Rich Telford, Thomas Taylor, and all the Pro's who love the game and really work hard to promote and better the sport for the rest of us kids. There hard work is the reason why we are where we are and do what we do. Salute you guys!! Much respect.
JJ @ ProPB: What does playing paintball mean to you?

Alfred: I love playing paintball. It's introduced me to so many amazing people and has brought me to so many places that I don't think I would have ever visited otherwise. It has helped shape the person I am today and I'm forever grateful because without it
I don't know what position I'd be in.
JJ @ ProPB: What is your most memorable paintball experience?

Alfred: I'd have to say my most memorable expierence would have to be when LIFT took 2nd place at that Chicago event at the Badlandz! At the time people really doubted if we belonged in Division 1 and we came into that tournament and beat everyone's asses! Everything just clicked and we truely showed people what we were capable of, Although we came up short that event I don't think I'll ever forget how much fun I had with all my friends.
JJ @ ProPB: What are your goals for next season?

Alfred: I'm not 100% sure what exactly next year holds for me or paintball. But I aim to continue to compete at the Pro level and be the best player I can be and establish myself as a threat on the field. I'd also like to win a Pro event.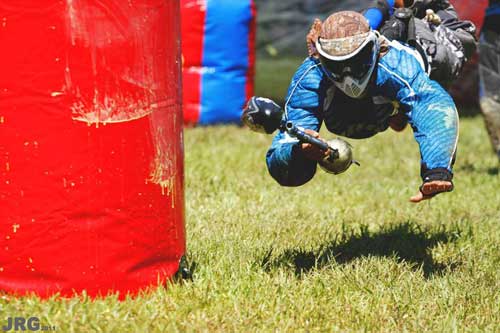 JJ @ ProPB: Do you have any advice for up and comers looking to play pro?

Alfred: Don't give up on your Dreams!! If you work hard enough you CAN achieve anything you set out to do. Forget the cameras and all of that stuff and just work on your game, play the best people you can and always work to be better. Never be satisfied with your game and always seek to make improvements.
JJ @ ProPB: What are you currently listening to on your ipod/computer/car?
Alfred: Right now I'm bumping the new J.Cole album "Coleworld" definitely reccomend that if you haven't heard it. And of course Watch the Throne by Jay-Z and kanye that album goes way to hard!!
JJ @ ProPB: Any shout-out's you wanna make?
Alfred: First and foremost my family and friends! You guys have always been there for me love you all, John Christ from LIFT and anyone that has ever played for the LIFT organization along with the guys from Understood. Tommy O and Aaron Tholey for believing and giving me the oppurtunity to compete at the Pro level, anyone who has EVER supported or helped me out in my career you all know who you are, and finally all the guys at Propaintball.com!! You guys are the bomb and are really doing great things for the sport keep grinding!! Much Love.