Pittsburgh All Americans back in the game?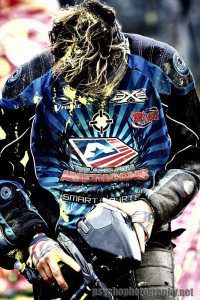 Frank Connell (Avalanche) and Adam Gardner (Smart Parts/Philly A's), two longtime friends, have reportedly teamed up to fill and potentially take advantage of the stagnant Philly All Americans NPPL spot for the remainder of the season. Look for a roster containing 4-5 Philly's and a handful of hired guns chosen by the tank himself. Rest assured Avalanche, Frank has no plans to leave you guys. As a representative of Pro Caps/DXS, Frank's guys shall have no shortage of paint even this late in the season.. With only two events left, Philly desperately needs to make something of their 17th place ranking (13 seasonal points) in order to make the cut for 2009. Frank has been known to be a hustler and try to make a buck anyway he can, so he and Adam plan to split the profits at the end of the season if all works out..
Can Frank the tank revive the once feared All Americans? Sound off in the comments below!