Planet Eclipse latest paintball video, Artifact: End of Days, zeros in on the importance of College Paintball. Watch as several College Paintball teams race against time and each other in a battle for the College Paintball Championship.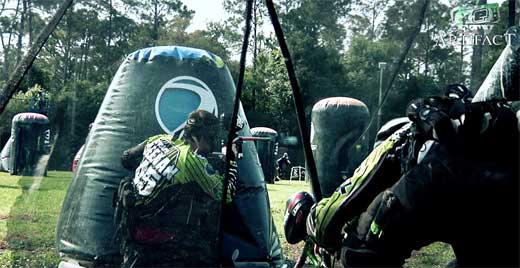 Planet Eclipse Artifact Season2, Episode 2 "End Of Days-the NCPA" Documentary Now Available for download

Planet Eclipse has released the next episode in the second season of Artifact, "End Of Days" featuring the NCPA college paintball scene. The 40-minute documentary chronicles 4 teams-UConn, Liberty University, Ohio, and Penn State as they compete in the 2011 NCPA College Paintball National Championships held in Lakeland, Florida in April, 2011.

The film is narrated by Matt Marshall, and features music by A Day To Remember, Grives, Coma Recovery, Set Your Goals, Grieves, Over It, and more. "End Of Days" is produced by Disconnected Media and directed by Dan Napoli.

The documentary is available for download in I-tunes and I-tunes mobile device from the Planet Eclipse Digital download store for $4.99.
[youtube]https://www.youtube.com/watch?v=vli-FZjIEBw[/youtube]
For more information on College Paintball, be sure to visit NCPApaintball.com.