Paintball Video – CXBL 2K11 Central E2 At Flag Raiders
The Canadian Xtreme Paintball League (official website) has released the official Central paintball event 2 video. The CXBL's Central Conference returned to Flag Raiders paintball park in Kitchener, ON to hold another first class paintball tournament. Nick Slowiak and Chris Sosine from Chicago Aftershock and Ollie Lang from San Diego Dynasty flew in to Kitchener to compete with their Canadian teams. Ollie played with Scarborough Hustle and Nick and Chris play with Windsor Lockdown.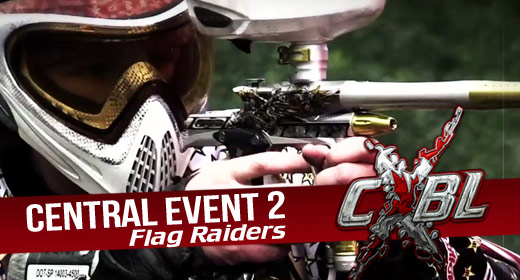 Dark clouds slowly loom over the flawless playing fields of Flag Raiders Paintball. Players focus only on one thing; winning at all cost no matter what stands in their way. The periodic down pour of cold rain only fuels the Xball athlete's thirst for blood as they size up their competitors and despite the threat of violent storms, the crowds still line the bleachers at Flag Raiders. All the elements are in place for what is sure to be a crucial event. Watch as the gap between teams is torn a part in this exciting 2nd event of Central CXBL. If the elements never stop you from ballin then raise your hand and slam it down on the LIKE BUTTON!!
[youtube]http://www.youtube.com/watch?v=70OJ9uDFkdU[/youtube]
CXBL 2011 Central E2 Paintball Results: