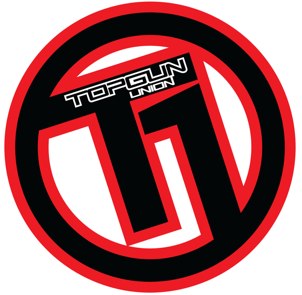 This weeks ProPB Team Spotlight is on T1 Topgun Union. Mike Zapantis sat down with Matt Renschler and Nick "Chicken" Hunt to learn more about the D1 team from New Jersey's rise to success in the PSP circuit.

Zap @ ProPb: What is your current roster?
Matt Renschler
Nicholas "Chicken" Hunt
Alvin Johnson
Jamie Ezell
Lance Hardwick
Steve Lasher
Bryson Smith
Hamen Chapman
Zap @ ProPb: Ryan Martin played very well with the team in 2011. Lots of rumors are floating about Ryan during the off season. What can you tell us about Meezy? Will he be back?
Matt: Ryan has had talks with pro teams, but he hasn't figured it out.  He is weighing his options.  He feels bad, but obviously he has to take a pro spot if he's offered it.  There are rumors going around that the teams are California based pro squads.  (Ed note: We now know that the team is the Los Angeles Ironmen).
Zap @ ProPb: Who are your current sponsors?
Zap @ ProPB: HK? Cool. What HK paintball gear will you be using in 2012?
Matt: They are giving us a special package with their cleats and packs for next season.
Zap @ ProPb: Could you give us a brief history of Top Gun?
Matt: Alvin and me are the only original people left.  GPL 7 man 2006 was our first tournament series as a team.  2007 GPL we played 187 crew and they ended up beating us in finals.  2008 we finally made the move to the national circuit in D3 NPPL.  We took 2nd in the series that year.  The following year bumped up to D2 PSP for 2009.  We picked up Chicken at that point, but we got our asses handed to us the rest of the season, only winning two matches at Phoenix that year.  A couple of us also played with Black Cell for USPL, and that's actually how we met Lance.
Chicken:  For 2010, we decided to go with one of our old NPPL ex-rival teams, CS Union, and join up with them to play D3 PSP.  We got 4th at Phoenix.  MAO and Chicago we got knocked out in quarters, but we took 3rd at World Cup.  It was one of the best events we ever played as a team.  In 2011 we decided to bump up to D1.
Zap @ ProPb: Summarize your 2011 season for us.
Matt:  Besides not taking first at any event, we couldn't have been happier with the season. We got 3rd place at Texas (getting knocked out of finals by 187 Krew), we got 5th at Chicago, and we got 2nd at New Jersey, losing to 187 Krew.  At World Cup we got 2nd, losing again to Upton 187 cRew.  We lost to them by one point every event, and we always placed one place behind them this season.  They were our rival this season, but we get along well with them.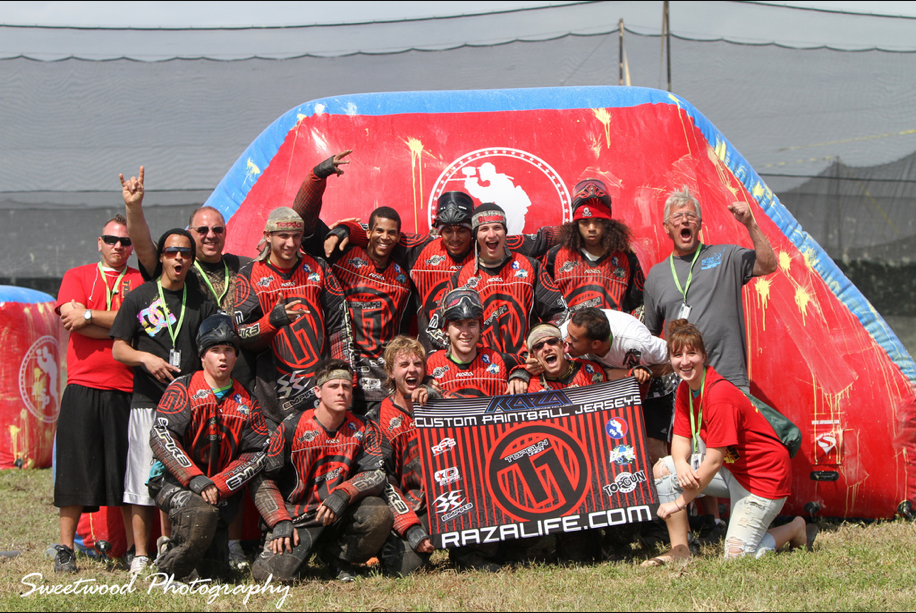 Zap @ ProPb: If you could pick one reason for your teams success in 2011, what would it be?
Matt:  From a success standpoint, we play as a team, and we became really close as friends, even though only half of the team is from New Jersey.  We really don't practice as a team, but when we are at the events we get very close, and there's no arguing over whom is playing or getting more playing time or not. In Chicago for example, I didn't play one point.  So people will step off when needed, and everybody knows their job on the team, and everybody gets along.
What made it difficult for our team this year is that we are not all from the same area, and we don't have the funds to fly to practice every weekend.  So we have to work our butts off the day before each event to learn the layout.  It was really helpful for our team that the PSP only released the layout the week before the event, so we weren't at a disadvantage.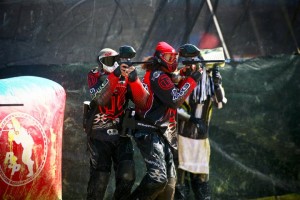 Zap @ ProPB:  So a lot of people would argue that the main formula for success of a team is that they are a close group of friends that not only play together every weekend, but also hang out together off the field.  On the flipside, a lot of people would argue that good paintball players are going to come together and do well, no matter where they are from.  How do these ideas relate to your team?
Chicken: Well I would go along with the combination of those two concepts.  Myself, Matt, Alvin, Jamie and Bryson play all the time, whether it is drilling or recball or scrims, which really helps us get the communication together, so that when the out of state players come in the day before the event, the transition is a lot smoother.  The experience that Ryan, Hamen, and Slasher brought to the team definitely helped us this year.  And combined with how close everyone has become over the years, it was a formula for success.  Right before Chicago we had all of the out of state guys fly out to New Jersey and stay in Big Jim's little 3 bedroom ranch the week before the event, and then we drove out.  We did the same for NJO.  We just got so close, and I think that is what helped us click for NJO and World Cup afterwards.
Zap @ ProPB: A lot has been said in regards to your roster, what is your reasoning behind the team's structure and how is it made possible?
Matt:  It's not like it's all random people that are on the team.  We are all friends of friends and that's how we know each other.  Nobody is being paid for.  We used all of our frequent flier miles built up over the years to help people with flights.  It you want to call that paying for players, then sure, that can be their pay.
Chicken:  We picked up 2 pros for D1, since that it is allowed by the PSP.  Lance knew Ryan Martin from growing up playing So Cal paintball, and Jaime actually played Call of Duty with Slasher all the time, so that's how that got hooked up.  Slasher grew up playing with Hamen down in the Carolinas.
Zap @ ProPb: Your team has played both the NPPL and the PSP this past season and prior.  What are your thoughts on the merger falling through, and how will what is looking like a 10 event season affect your team?
Matt: I would say that the way the schedule is now, that we won't be playing HB NPPL, which we have played just for the sake of playing HB for the past 4 seasons.  With three events in 6 weeks, and us committing to the PSP for the season, and with school and work schedules, it is just going to be impossible to play HB, which really sucks.
I would like to see one league, and the sponsors definitely would like that.  It makes it really hard on our team to even think of playing the two leagues.  I would like to see 4 events again; it would be a lot easier with school and money.  It's really going to stink for the NPPL in regards to HB since a lot of the PSP teams that have played the event aren't going to be able to.
Zap @ ProPB:  So do you think with the added stress of more events to attend, it will affect any of your team's sponsorships (i.e. Empire Paintball)?
Matt: Nope, Empire is behind us, especially with the team and the field having such long time connections with them.
Zap @ ProPB: Speaking of NJO, from an unbiased standpoint, it was a great event that was hugely successful.  You guys busted your butts to make sure that the facilities were top notch, and I know personally what that cornfield looked like before it was leveled and grass was planted on it for the PSP fields.  There are a lot of teams in the Northeast, and it was time for that area to get some credit for that with an event.  What is going on for NJO 2012 at Top Gun?
Matt: We hope to see it happen again!  The PSP could not have been happier with the outcome.  The attendance went up from MAO last season, and there were more X-Ball teams at NJO, and we would love to host it again!
Zap @ ProPb: Now that no merger has happened between the NPPL and the PSP, what are your teams plan for the upcoming 2012 season?
Matt: Whatever the division is below pro is the division that our team will be playing.  We hope that the PSP would include penalty boxes in that division so that teams playing it can have a smoother transition to the pro division.
Zap @ ProPb: Any shout out's you would like to make?
Matt:  Thanks again to all of our sponsors that helped us out this year, and for future sponsors.  Thanks to my dad (Big Jim) and mom for all of the support!  Thanks to Mickey, Tom Lee, and all of our pit help, and Mr. Ruza for standing by us!
Chicken:  Johnny from KEE.  Thanks for believing in us.  Two weeks before the beginning of the season he put the Axes in our hands.  We used the same guns all season without problem.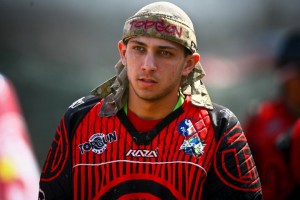 Zap @ ProPb: Any closing thoughts/opinions you would like to share?
Matt: If anybody ever needs help at the events with their Axes or Prophecies, come see Jamie or myself at the KEE booth.  Not only do we play the events, but also we work every event as techs.
Also if the PSP could put penalty boxes in the division below Pro, that would be awesome!  It changes the whole aspect of the game, and would be a real big help to teams looking to make the jump to pro.
And everyone should go to the Top Gun Union Facebook page for a chance to win a custom laser engraved Empire AXE!