Valken Paintball president Gino Postorivo has unveiled a new paintball tank lock. This paintball tank lock is said to both increase safety and reduce liability paintball field owners. In theory, this product prevents the separation of rental paintball tanks and paintball guns which would also help protect against tank and marker loss.
Here is a 3-d concept of the new paintball tank lock;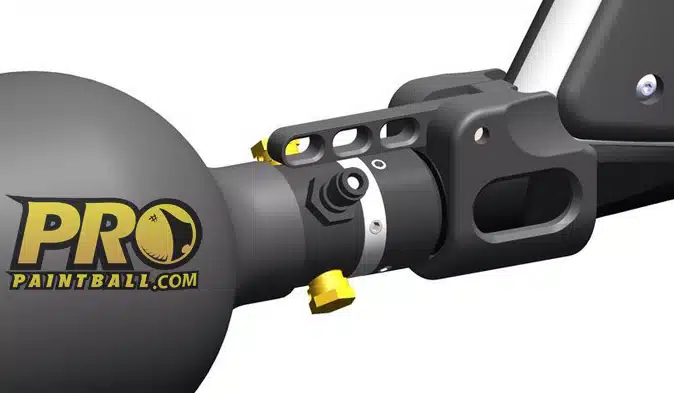 Valken Paintball is currently taking feedback on this product. Add your comments below.