On this weeks POTW, Michael Zapantis sits down with Dan Zaleski, a key member of the Upton 187 Krew.  The team has stormed their way to the top of the divisional ranks, winning 2 out of 4 D1 PSP events this season.  Read on to find out how Dan and 187 will prepare for their move to the pro division in 2012, and gain an insight into New England paintball.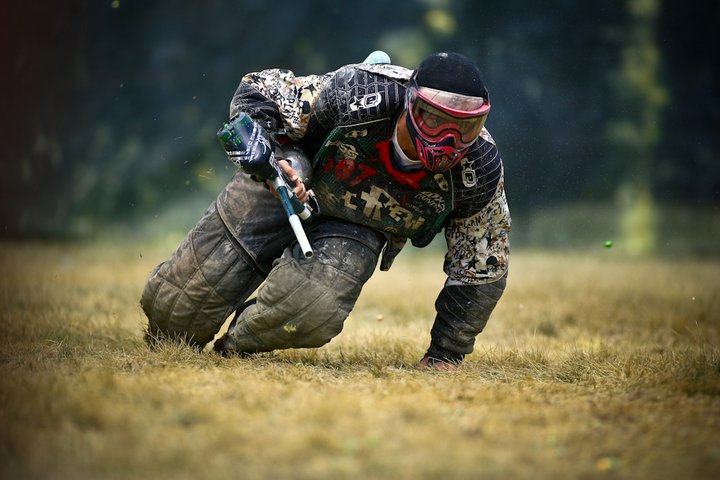 Name: Daniel Zaleski
Hometown: Somers, CT
Occupation: Educational Assistant, specializing in Special Education.
Previous Teams: UConn, Hartford Hardcore, Armageddon, Team No Name,
Current Team: Upton 187 Krew
Sponsors: Fox4, Planet Eclipse, KEE
Position/#: Snake Side, #16
Favorite Players/Teams: Michael Jordan, he's just the ultimate competitor and ultimate athlete.  I am a big Patriots fan, and I love Wes Welker.  He's smaller than the average receiver and a ton of heart.  Obviously I also am a big UConn Sports fan as well.
Zap @ ProPB: When you aren't playing paintball, how are you spending your free time?
Dan: I am pretty active, I love any sport. I used to play High School Lacrosse, Basketball, and Soccer, which is where I would say I got my sense of competitiveness.  Hiking is a lot of fun too.  I love playing poker, the mind games that go along with it, reading people's hands makes it appealing to me.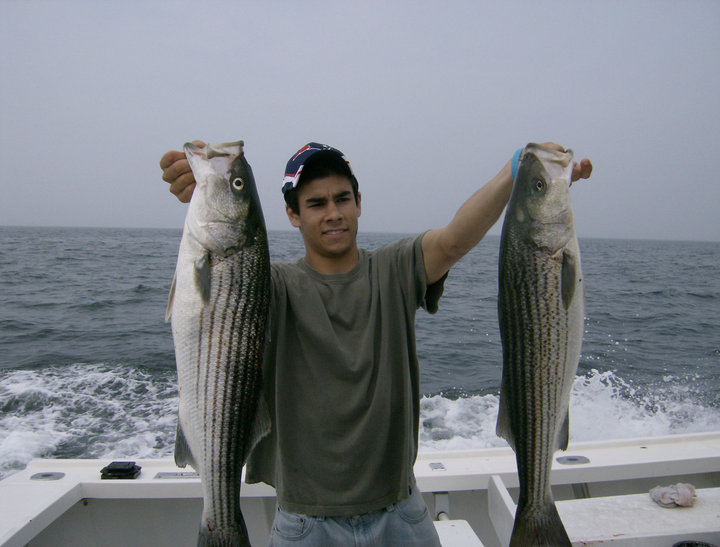 Zap @ ProPB: So you like going to casinos and gambling as well?
Dan: Well, let's get one thing straight, poker is not gambling.  When I think of gambling, I think of playing against a house or casino.  When you are playing poker, you are playing against other people.  There is no disadvantage of playing against a house.
Zap @ ProPB: So you are pretty competitive, huh?
Dan: Yes, very.  Maybe too competitive sometimes.
Zap @ ProPB: Tell me about your first paintball experience?
Dan: Well in high school I went out one day with a bunch of my buddies and played in the woods.  I had no idea what tournament paintball was like.
Zap @ ProPB: When did you first start playing tournament paintball?
Dan: When I went to UConn, and my buddy John Stofka (my boy Blue) how much I liked sports, and asked me to come check out the paintball club.  Well, I didn't even know that paintball was even considered a sport.  But I tried it out, jumped on with him, got shot a lot, and just kept going back.  It was great playing against all of the college teams, and all of the shenanigans kept me coming back.
Zap @ ProPB: Whom do you look up to in the sport?
Dan: Oliver, the dude just makes a living playing paintball.  He's competitive and got the heart.  I really look up to that.
Zap @ ProPB: What is your most memorable paintball experience?
Dan: I thought that winning college nationals in 2007 was going to be the height of my career, but I would have to say this past season.  This whole ride of playing national events with the team and bumping up to D1 this season has been crazy.  We didn't know what to expect, and then we got to World Cup and winning it this year has truly been the most memorable.  It was something we all strove for in the beginning of the season and we worked as brothers to achieve our goals.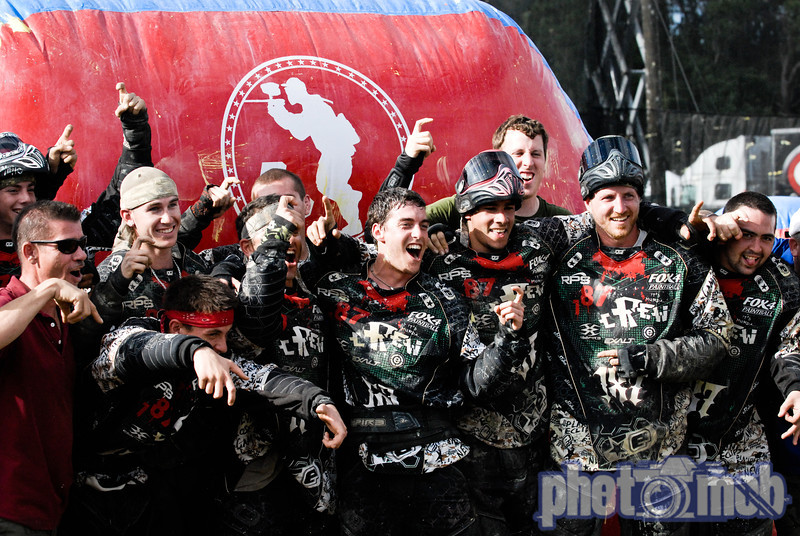 Zap @ ProPB: What are your goals for next season?  How do will you prepare personally and as a team to achieve them?
Dan: We want to be competitive in the pro division for sure; we definitely don't want to get walked over.  But we want to have fun and win.  Everybody is pretty much on the same page with that, we all hate losing.  So our goals are definitely to make podium.  I know there is a big gap from the D1 to the Pro division, but the work ethic on the team is right where it needs to be and everyone is ready to jump up to the challenge.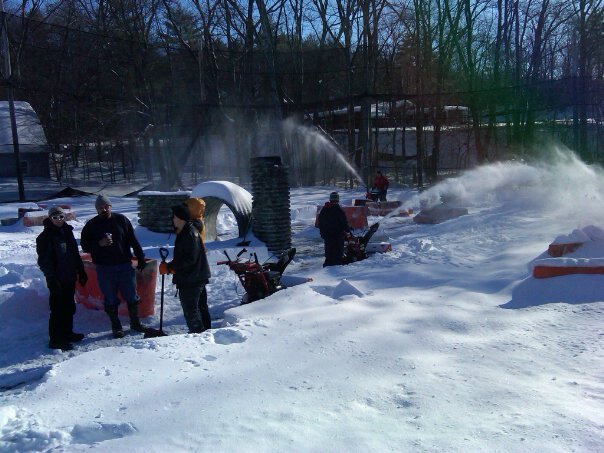 Dan: You know how paintball is in New England.  It's going to be pretty tough to play for the next few months, and it definitely makes it harder for our teams to practice before the first event.  But everybody is going to have some kind of personal workout program to stay in shape, which is one of the other major differences between the majority of divisional players and pro players.  Everybody in the pro division is quicker, everybody is faster.  And then when it comes time, probably in January or February we are going to start drilling hard again, even if it's in the snow.  Last year it was pretty crazy the kind of preparation the team took.  Digging with the shovels and clearing the field just to play while it's freezing out…drills, drills, and drills.
Zap @ ProPB: Tips for Beginners?
Dan: Do what you love and what makes you smile.  What's the point of living if you're not having fun?
Zap @ ProPB: Tips for Pros?
Dan: Watch out, 187's coming.
Zap @ ProPB: Biggest rival team?  Why?
Dan: Top Gun Union, every match we play is close and it's a grind.  Also Hurricanes are from the same area from us, and we know most of them.  So there is some rivalry there.
Zap @ ProPB: Favorite food?
Dan: It'd have to be Tacos, yup.  All Mexican food, I love the spices.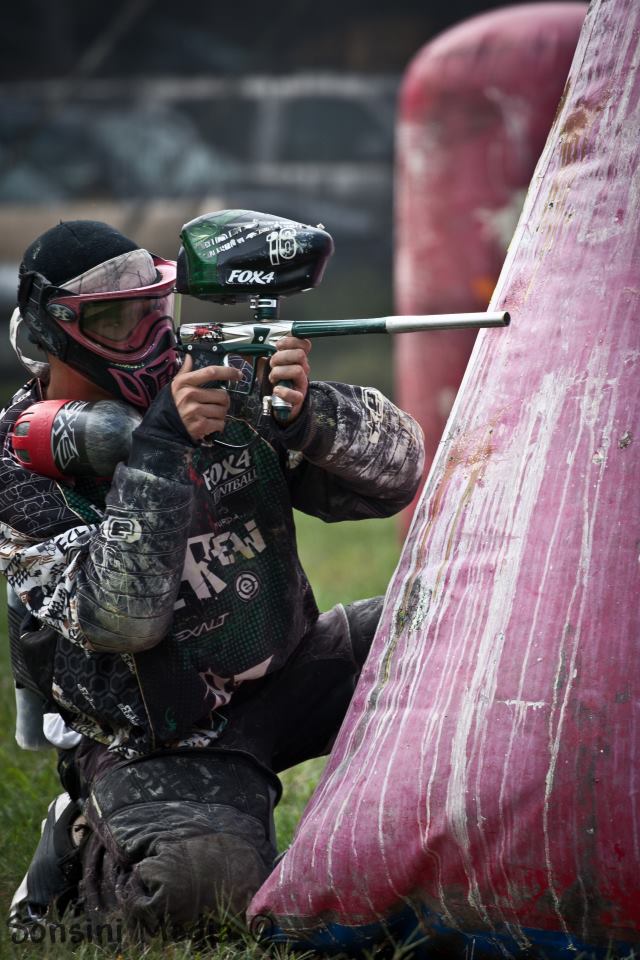 Zap @ ProPB: What are your goals for the future?
Dan: For paintball, to eventually win a pro event and put New England back on the map.  I'd love to turn it into a career and be involved in the sport more intensively.  I also want to help make more people aware of paintball on the competitive level.  Oh, and to own a 55-foot yacht.
Zap @ ProPB: What was the last song playing on your iPod?
Dan: [laughs] It's actually Courtesy of the Red, White, and Blue by Toby Keith.  And if you don't know that song, you're not an American…it should be on every Fourth of July playlist!
Zap @ ProPB: Sing it for me.
Dan: [laughs] I've given up singing this song, because the only time I ever tried to sing it was at a dive bar during karaoke.  There is no singing voice in here, it was pretty terrible.
Zap @ ProPB: What is your favorite video game?
Dan: Call of Duty…but dude, my Xbox just got the rings of death at the most crucial time…the off-season.
Zap @ ProPB: Any shout-out's you want to make?
Dan: The whole Fox4 crew, Curt and Dave, can't thank them enough. Mar Lancia at Eclipse, the guys at KEE, Rob Darcy, Mike Gudejko, and the entire Lizotte Family.  Also, my family for all of the support.  Love you guys!